Accessing the database of your Prestashop online store
Accessing the database of your Prestashop online store
Yann-Olivier
-
Updated on April 24th, 2023
In the context of a PrestaShop ecommerce store, access to a database is crucial because it stores all the information relating to products, orders, customers and financial transactions.
Indeed, PrestaShop uses a MySQL database to store all store data. This means that all product, order, customer and other information is stored in this database.
To access it: Advanced Parameters > Information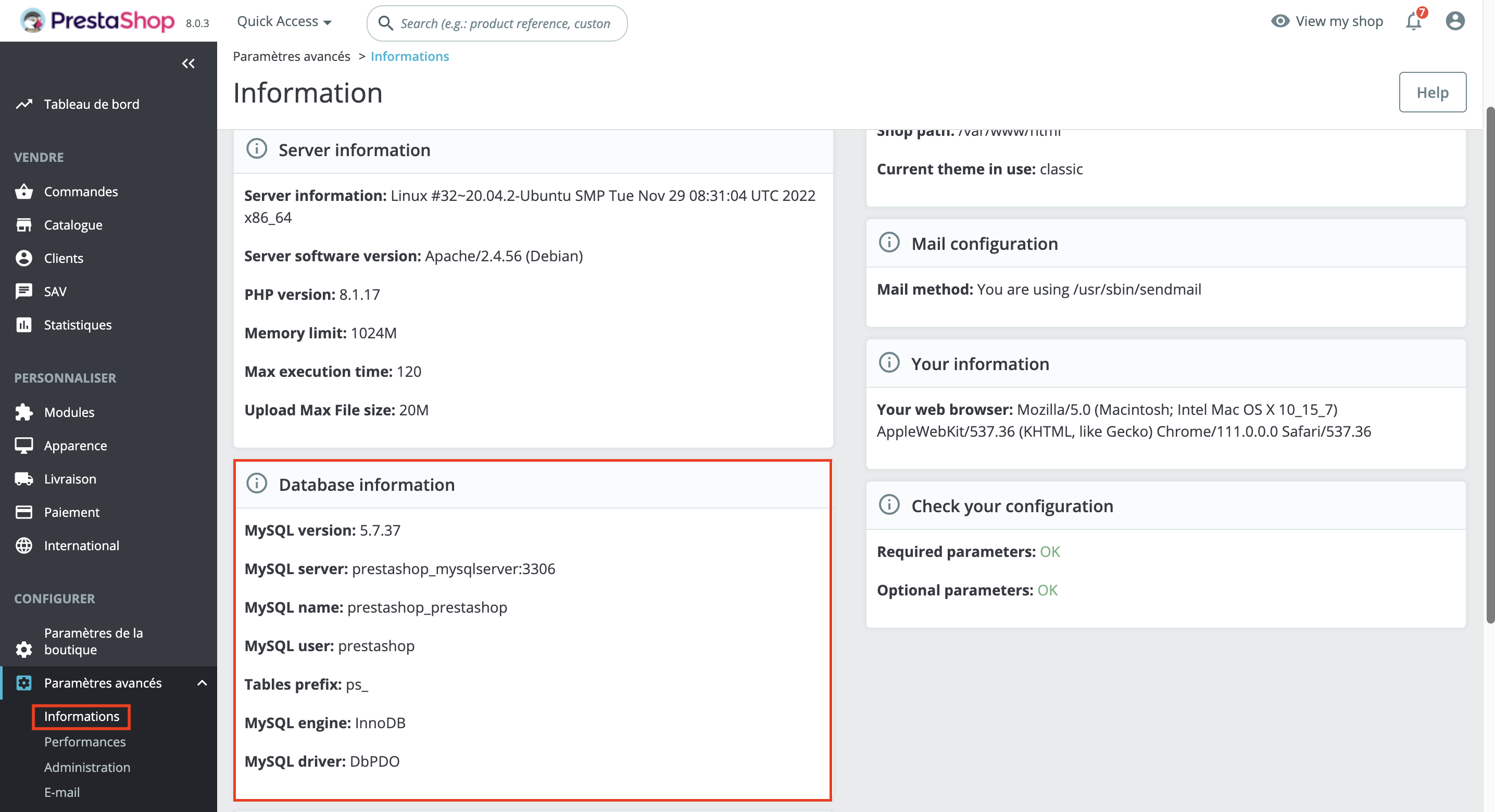 How to find access to the database of your store with your web host?
To find your PrestaShop store's database access, you will need to log in to your web hosting account and look for the database access information. This information can be found in your web host's control panel, also called cPanel.
Once connected, look for the "Database", "MySQL" or "phpMyAdmin" tab. You should find a section that displays the database connection information, including server link, database name, username, and password.
It's important to note that each web host may have a slightly different process for accessing the database, so, if you're having trouble finding this information, don't hesitate to contact your web host's technical support for assistance.
In conclusion, access to a database is a crucial element for any website, and in particular for a PrestaShop ecommerce store. It's important to understand what database access is and how to find access information from your web host to keep your store running smoothly.
Related article