Choose your modules on PrestaShop Addons Marketplace
Choose your modules on PrestaShop Addons Marketplace
Laure
-
Updated on March 20th, 2023
PrestaShop Addons Marketplace gathers a wide selection of modules and themes to customise your PrestaShop store. Among all these products, which ones to choose and how?
How to access a product sheet?
By entering keywords in the search bar
By selecting a category from the drop-down menu



How to refine your research?
After obtaining your search results, feel free to use the several filters located on the left side of the screen. To refine your search, two filters are particularly useful :
Specify your PrestaShop version to ensure the products are indeed compatible with your shop.
Select the language of the module interface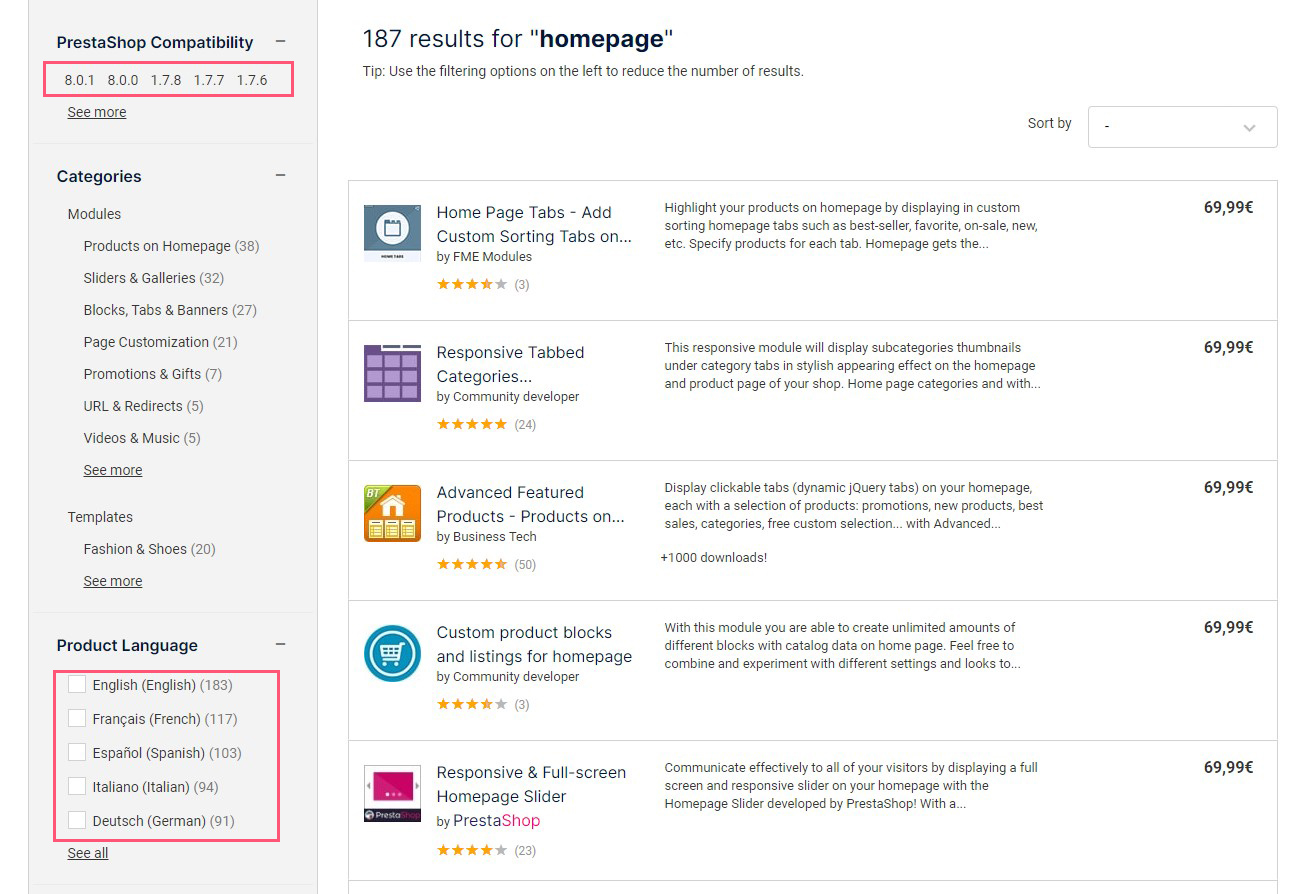 What information is important on a product sheet?
You're interested in a product and want to know its features? The product sheet is an essential element and several parts are to be taken into account :
The "Overview" tab is a first overview of the product



The "Characteristics" tab details precisely the functionalities of the product and its compatibility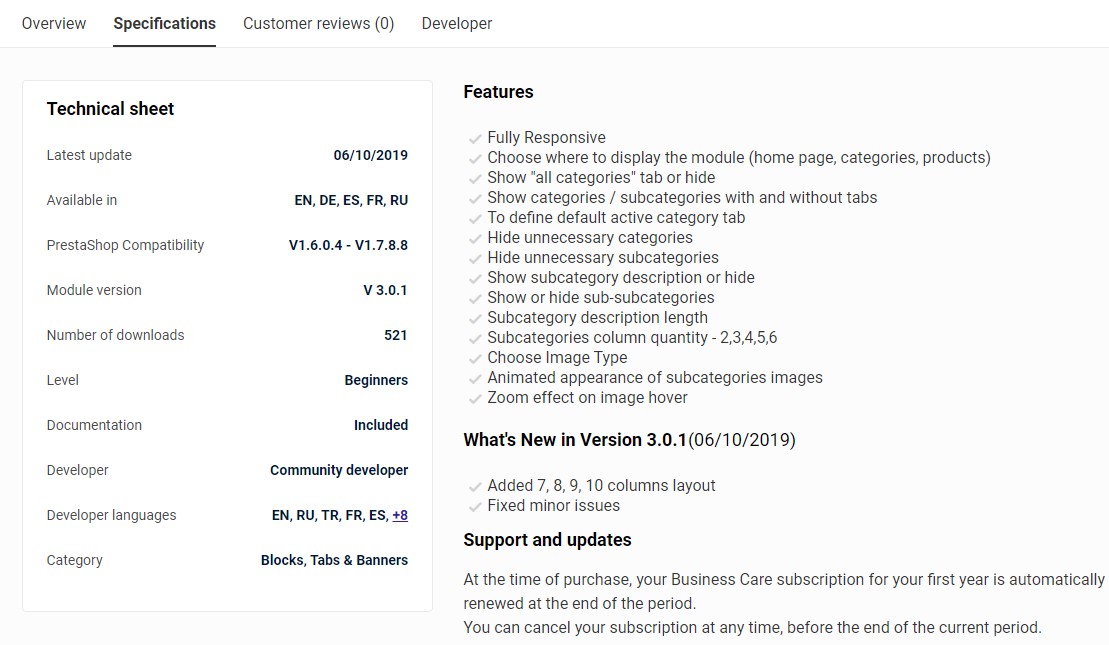 How to test the demos and get in touch with the developers ?
You can test some modules in a demo environment, and see how they behave on the Back Office as well as on the Front Office of a store.

 

At any time, you have the possibility to contact the developer of the product in order to ask them your questions.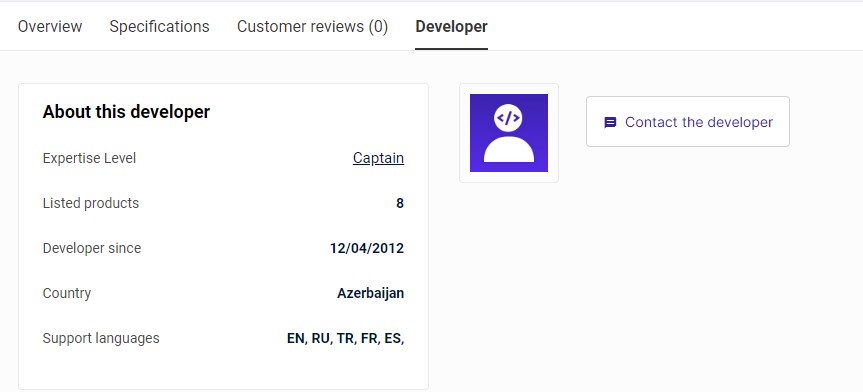 Frequently asked questions
Can I get a refund if I made a purchase error?
A refund is possible only during the 30 days following the order, if a product has not yet been downloaded. Otherwise, a refund is not possible.