Payment module does not appear at payment stage
Payment module does not appear at payment stage
Christophe Bernon
-
Updated on Friday, August 18, 2023
You've just installed the PS Checkoutmodule, connected your PayPalaccount, but the module doesn't appear at the payment stage?
Here are a few verification steps to follow:
1 - Go to module configuration.
Make sure that the desired payment methods (e.g. Bancontactand CB) are activated.
If they are enabled, but you don't see any payment method from PS Checkout, in the store front, go to step 2.
2 - Go to the Payment section > Preferences in your back office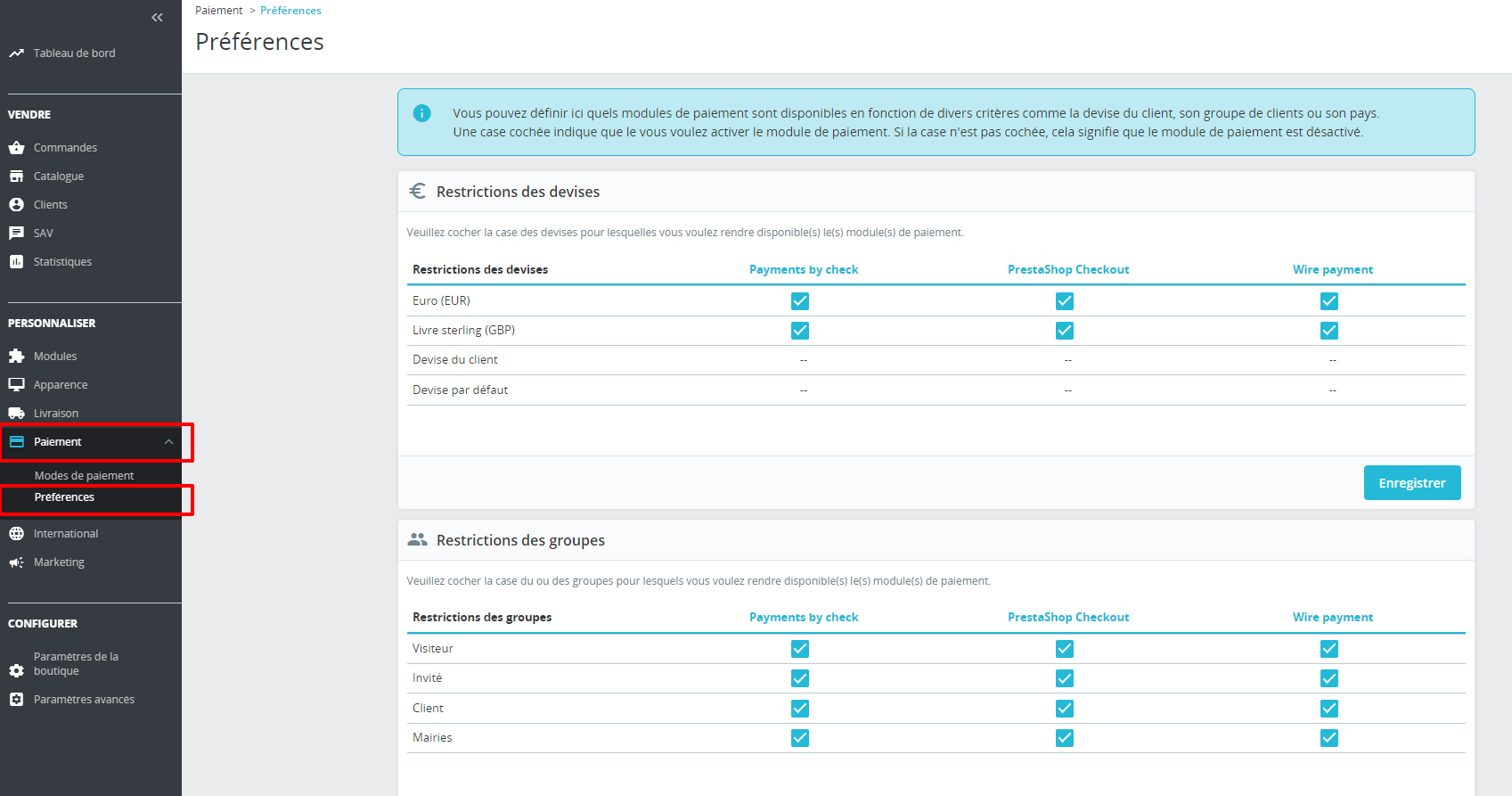 Make sure that the PS Checkoutmodule is checked for transactions in the relevant currency, for the relevant countries, and for the relevant delivery methods.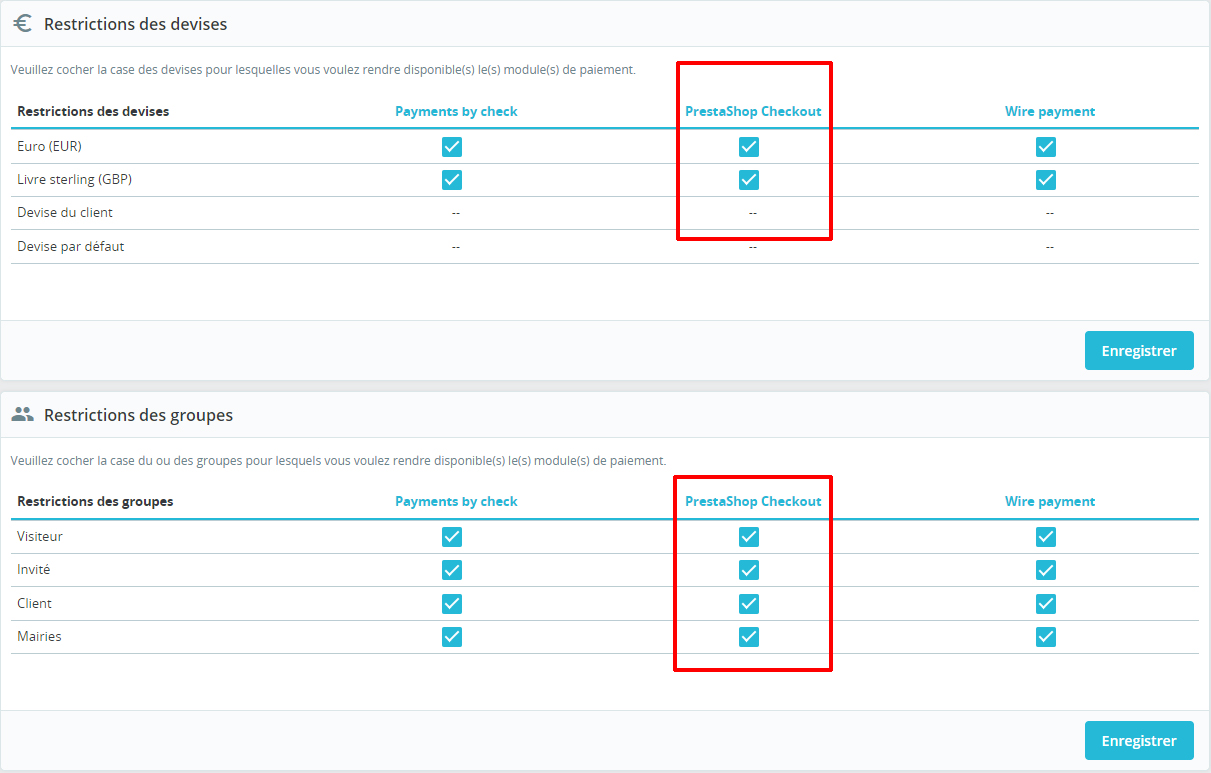 For example, if the module is not checked for the country Belgium, and you sell in Belgium, your Belgian customers will not see the module appear at the checkout stage.
3 - You can also empty your store's cache at PrestaShop, to ensure that the module is not not being displayed at checkout because your store's temporary files have not been updated.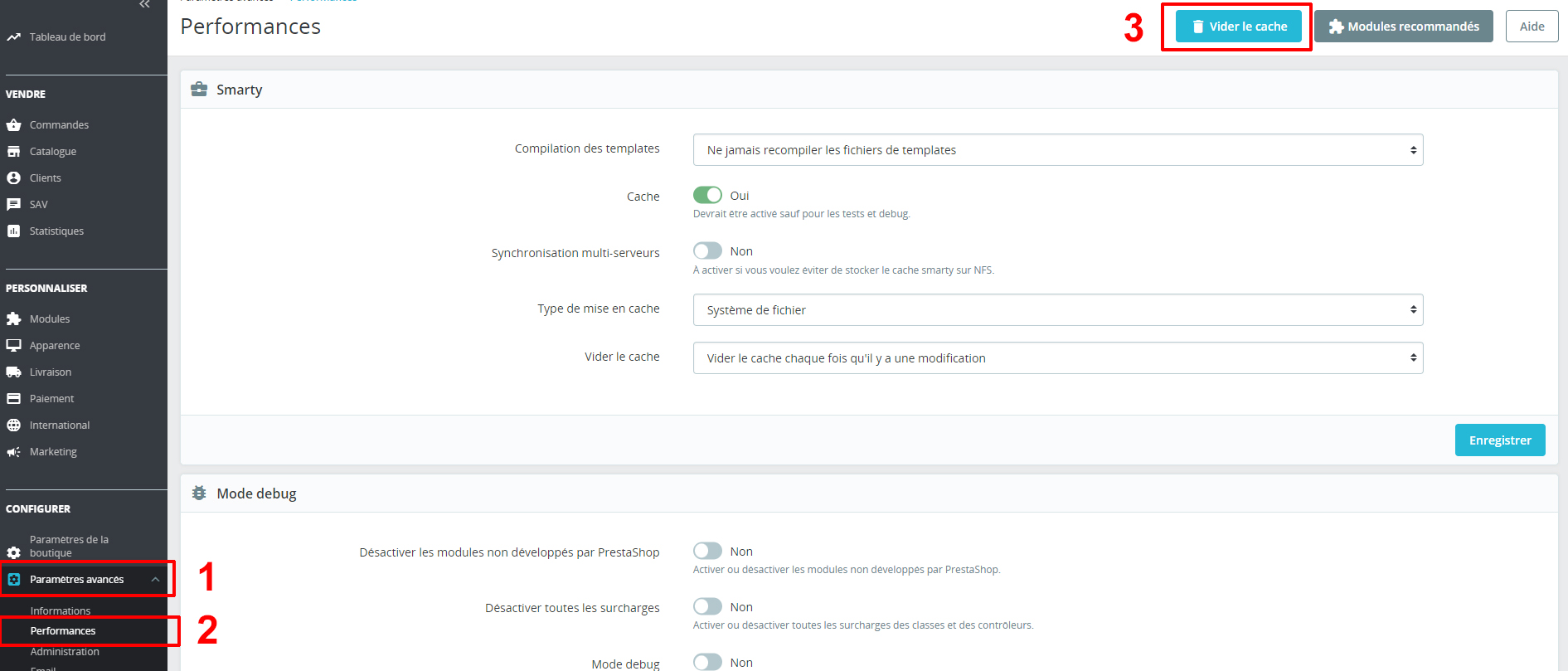 4 - If you have just installed the module and the configuration seems correct, but the payment methods are still not displayed, simply try reinstalling the module. In many cases, this simple manipulation can be enough to solve the problem.