Modifying a PrestaShop Marketplace invoice
Modifying a PrestaShop Marketplace invoice
Laure
-
Updated on Wednesday, August 23, 2023
Our PrestaShop Marketplace is a place for B2B exchanges, and we therefore comply with the obligation to digitally invoice transactions between private companies subject to VAT.
However, for various reasons, you may be required to modify the information on these invoices. Our teams are here to help you!
How do I request an invoice modification?
To secure the legal aspect of this process, you will need to contact our support team and ask them to issue an invoice.
To do this, simply log on to your account at PrestaShop Marketplace and follow this path:
Help Center > "I have a question about the status of one of my orders" > "I have a question about an invoice" > Select the order from the drop-down menu > Scroll down to "Contact us".
All that's left to do is fill in the form. Depending on your instructions, we may modify some of your company or personal data in previous and future invoices, such as your name and address.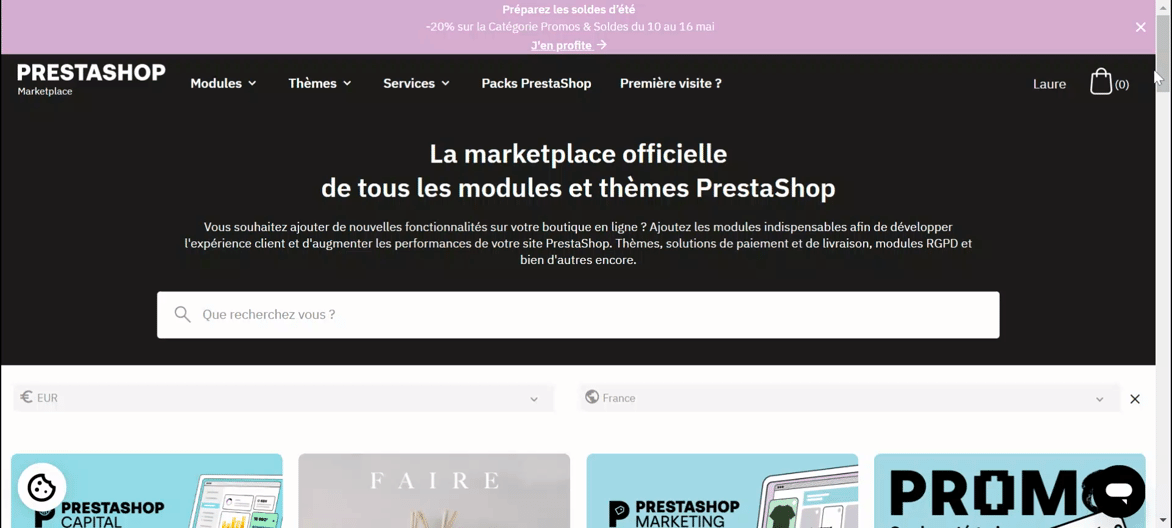 ⚠️However, we cannot legally modify your tax information on an existing invoice.
How do you request changes to your tax information?
If you did not add your tax details when you created your profile on PrestaShop Marketplace, or if the information has changed and you did not modify it, we can offer you an exceptional solution.
Please follow these steps :
Add or correct your VAT number in your Addons account > "Addresses" tab.

Then place a new order with the same products and quantities.
Contact our support team to inform them of the change, providing them with the new order number.
Our team will refund the previous order containing the incorrect information.
⚠️ Please note that we cannot refund orders that are more than one month old.
Frequently asked questions
How can I change the date format of my invoices?
The date format is automatically set according to the language of the PrestaShop Marketplace website at the time you place your order. For example, if the selected language is English, then the date format will be Americanized as follows: mm-dd-yyyy.
We therefore advise you to ensure that you have selected the Marketplace version corresponding to your country/language before placing an order. Languages are available in the site footer. If you have already placed an order, you can still contact our support team using the path indicated above.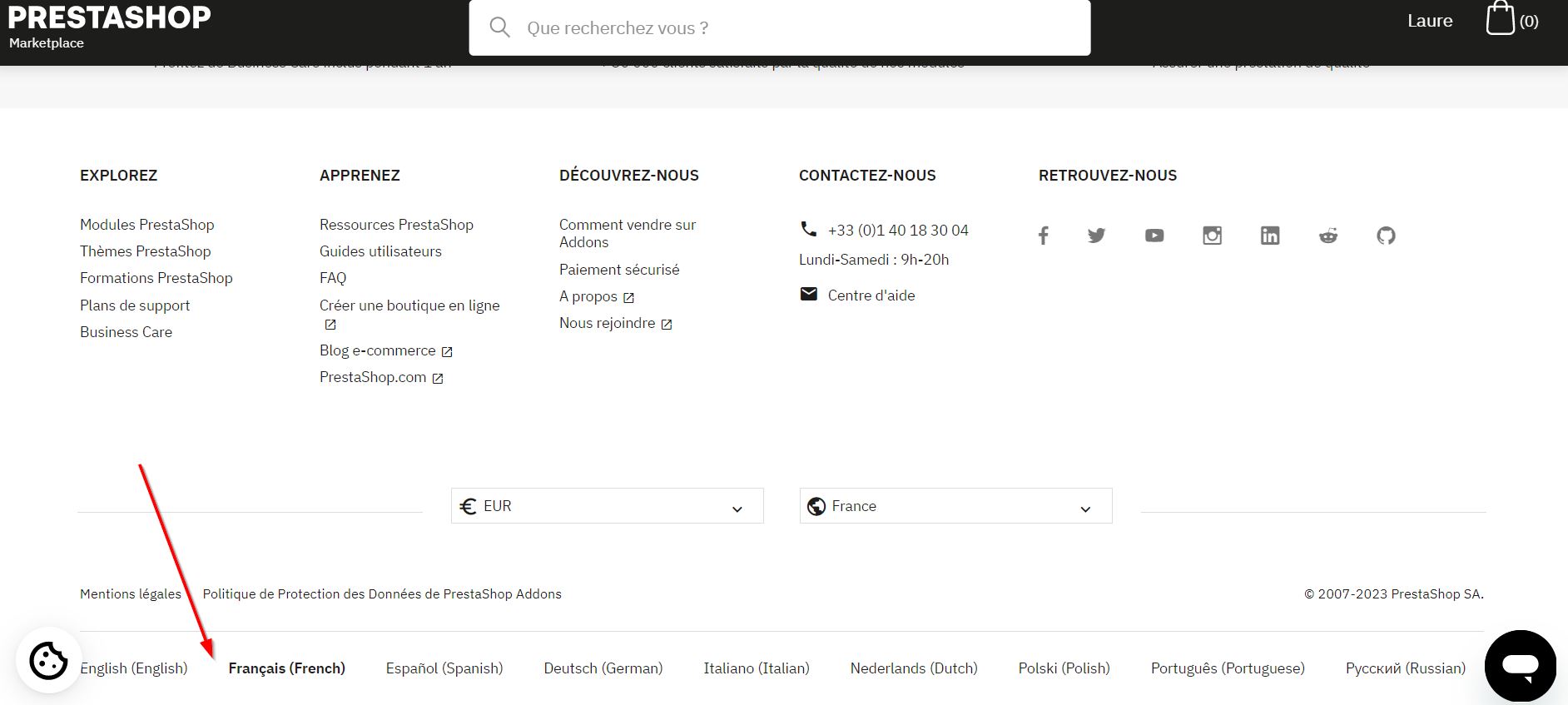 What if I'm tax-exempt?
European companies subject to VAT have an intra-Community VAT number. This means that you are exempt from certain taxes when you place an order at communauté européenne. This is the case of our PrestaShop Marketplace , which is based in France.
This information must appear on your invoices before you can proceed to the payment stage. You can add or modify them from your account in the "Addresses" tab. If you have already placed an order, you can of course contact our support team using the path indicated above.
How can I check that my VAT number is correct?
You can check your VAT number on the official website of the Automated VAT Information System (VIES).
Related articles

.