Configuring the home page: adding a carousel
Configuring the home page: adding a carousel
Anne-Sophie F
-
Updated on Wednesday, September 27, 2023
A carousel gives your store a dynamic look by creating a slideshow. Find out how to set it up on your site!
To access: Modules > Module manager
Why add a carousel?
A carousel highlights your products, promotions or new products. The carousel is placed at the top of your store, and is made up of several images. It optimizes your sales.
When you create your store, a carousel is installed by default. To modify it, you need to configure the "Carrousel" module. To find it easily from the Modules > Module Manager page, enter the word "carrousel" in the search field. It will appear in the "Design & Navigation" category.
How do I add a carousel?
Once the "Carrousel" module is visible, click on the "Configuration" button to be redirected to the module's configuration page.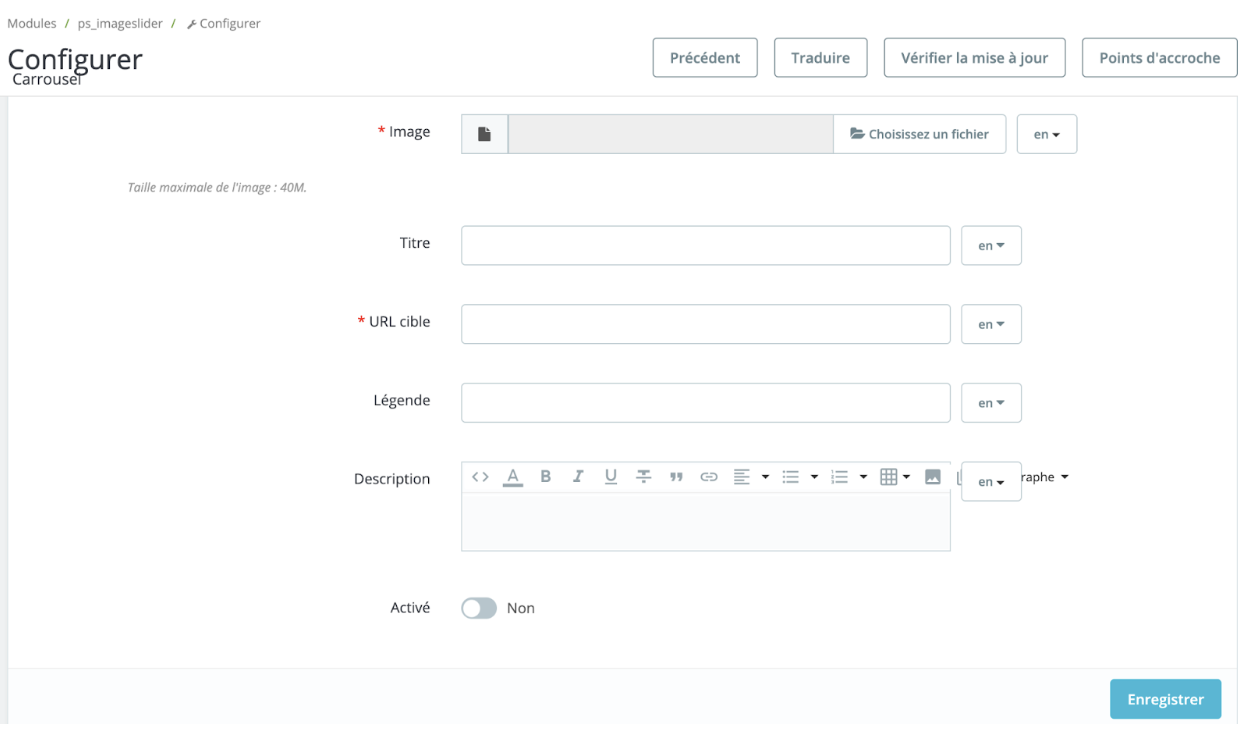 You can then define the following elements:
Speed: to set the transition time between two slides.
Pause on hover: so that slides stop scrolling when the customer places the mouse cursor over the carousel.
Repeat images: to repeat images ad infinitum.
Once you've set your carousel scrolling parameters, you'll find a list of the slides in your carousel below. By default, three slides are available.
Click on the "Add" button, symbolized by a "+", to import a new slide. To configure an existing slide, click on "Modify". In both cases, a configuration window opens: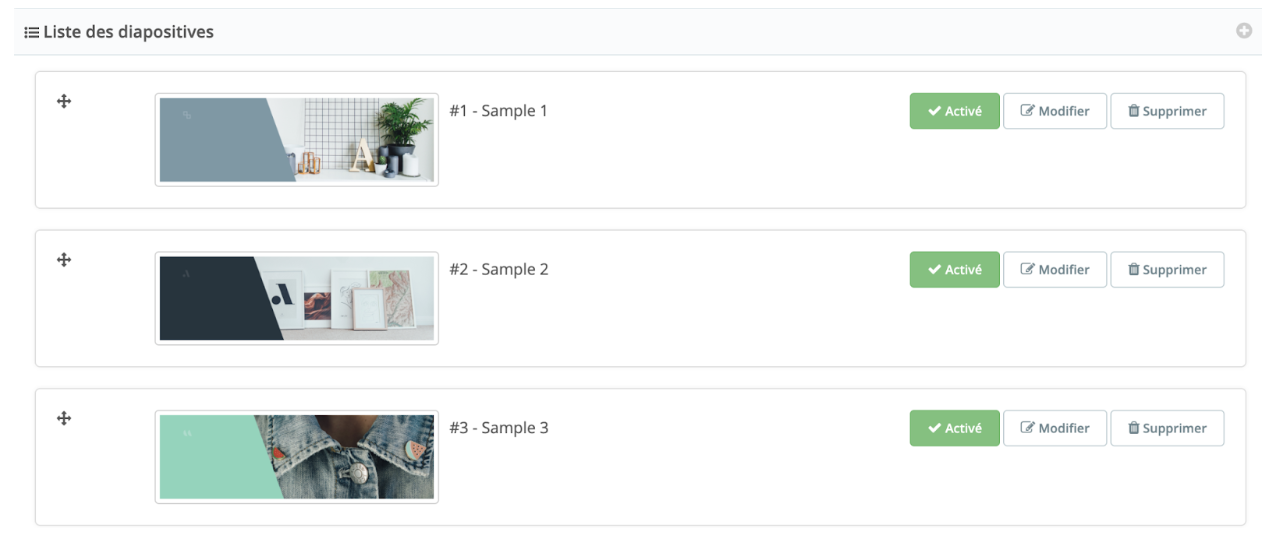 Adding a title for each image and language will improve your SEO.

Define the page to which you wish to redirect people who click on the slide.

Write a caption for each image to enhance your SEO - ideally, it should include keywords.

Display a description (in the language you've defined), which will appear when the mouse hovers over the image.
💡 If you've activated multiple languages, you can keep the same picture for all languages, or simply change the language in the top right-hand corner to upload a picture for each language.
Register to have your carousel visible in your store!