Editing translations
Anne-Sophie F
-
Updated on Friday, August 18, 2023
PrestaShop offers a complete translation tool for your store, so you can customize your translations to match your store's identity. To find out how to set it up, follow the guide!
To access: International > Traductions
Why change translations?
Modifying translations lets you tailor your store to your target clientele. A hip-hop clothing store won't use the same vocabulary as a luxury car resale boutique.
Modifying your translations allows you to adapt your store's wording to the relationship you want to create with your customers: formal, casual, humorous - the choice is yours!
How do I edit translations?
The page for editing translations looks like this: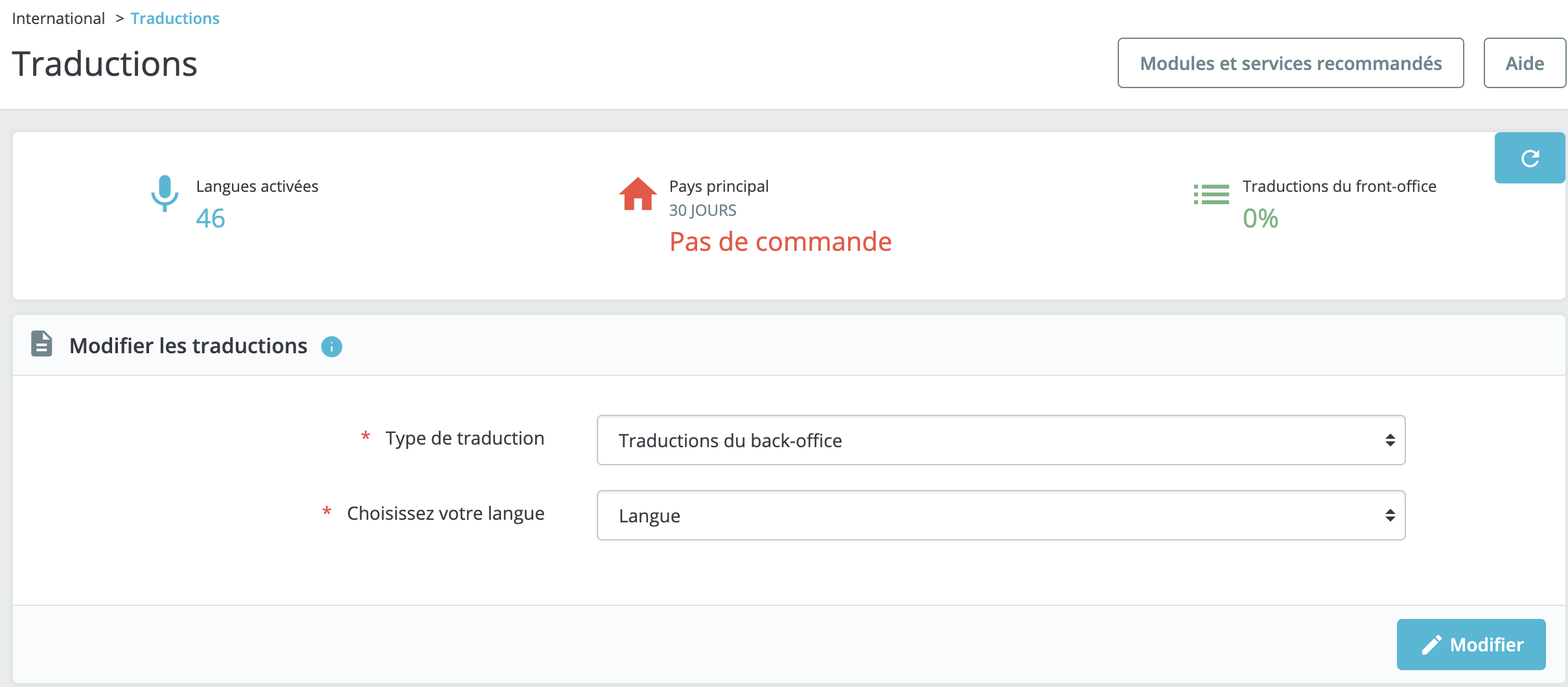 Select the type of translation you wish to modify. You can choose between back-office translations, front-office translations, translations of installed modules, e-mail translations and other translations (various tax-related translations, catalog translations, etc.).

Select the language whose translations you wish to modify.
Click on the "Modify" button.
A new screen appears, where you can search for texts to be translated.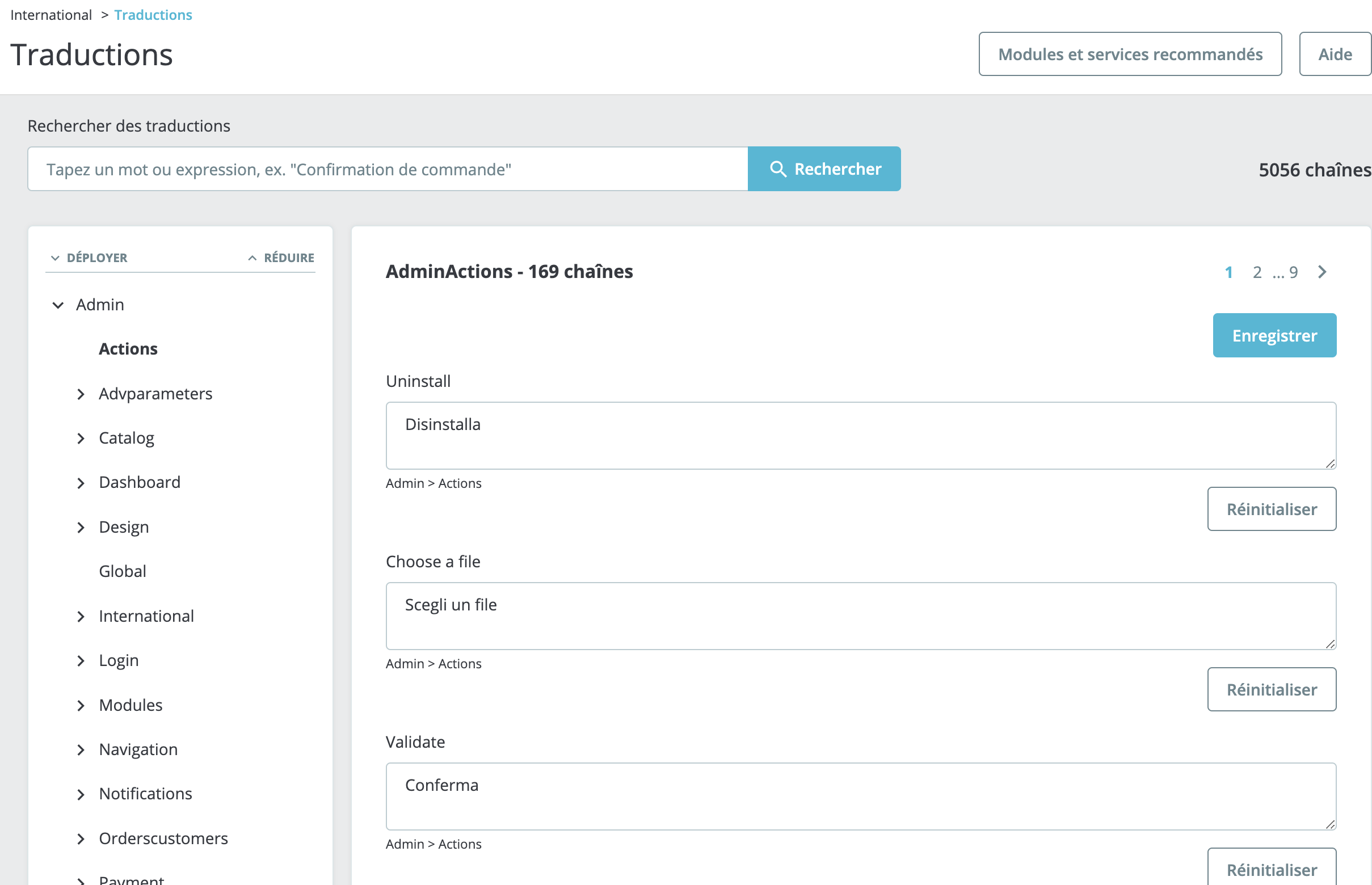 There are two ways to carry out your search:
by typing a word or phrase in the "Search for translations" search bar at the top left of the page
by exploring the categories on the left-hand side of the page
Edit the translation you wish to change, then click on "Save" to save. To return to the translation provided by PrestaShop, click on "Reset". Your new translation is online!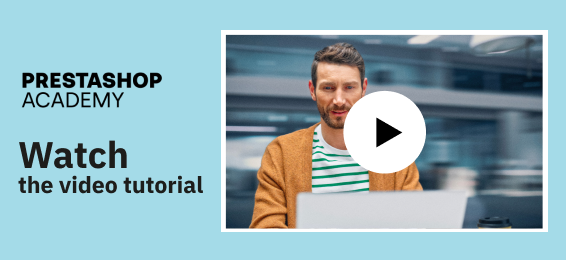 Watch the video tutorial
Find all the steps to follow in the video "Introduction to translations in your store", available on PrestaShop Academy.
Go to PrestaShop Academy