Make a product return in the back office
Make a product return in the back office
Anne-Sophie F
-
Updated on Friday, August 18, 2023
PrestaShop allows you to accept product returns and manage them from within your orders. Find out how!
To access: After-sales service > Product returns
Accept product returns on your store
First and foremost, in order to manage returns from your back-office, you need to authorize your customers to return products.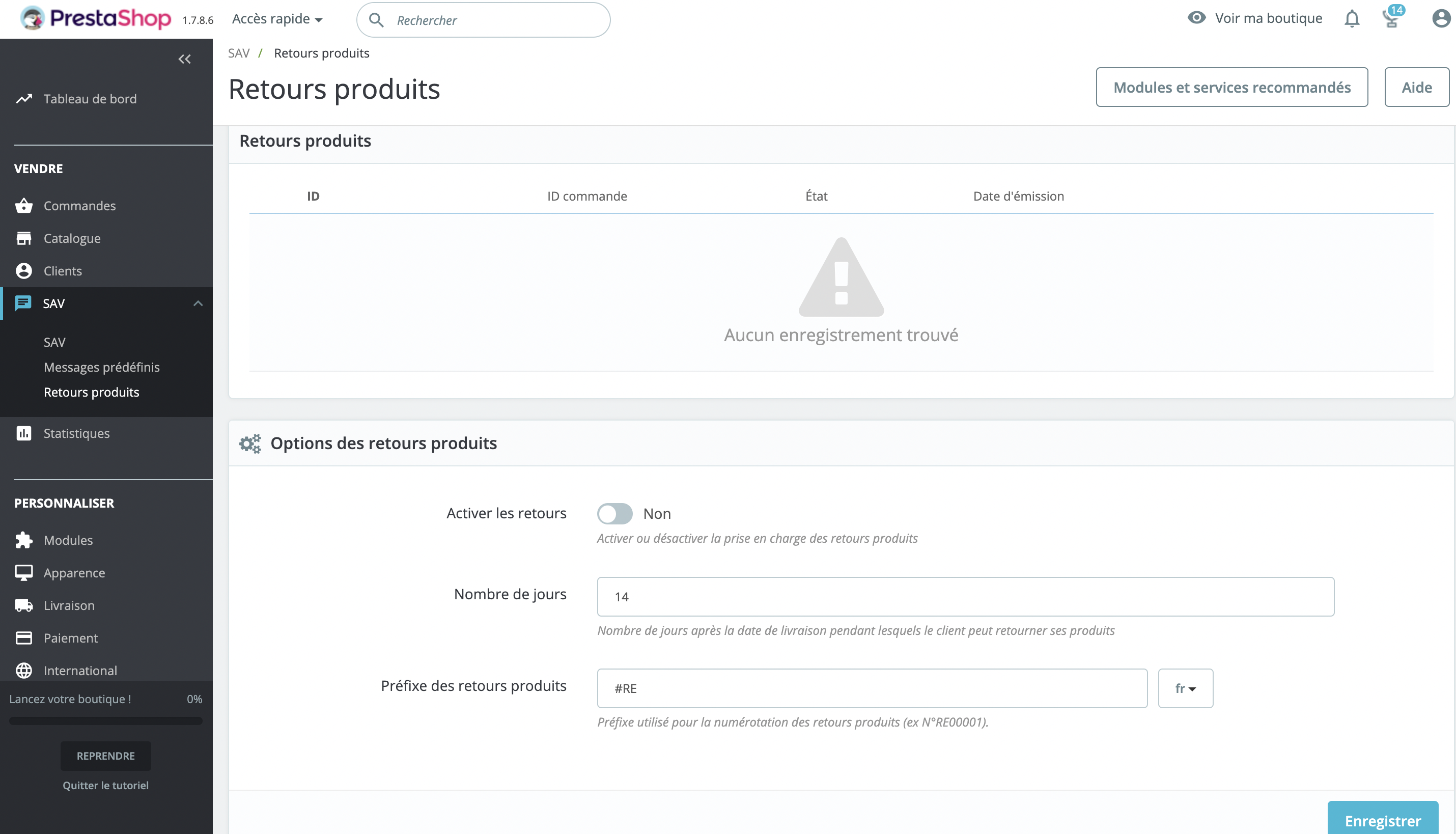 To do so, go to the after-sales service page > Product returns :
Activate the returns using the switch button.
Define the period during which the customer can return products from the delivery date.
Define a prefix for your product returns. This will be used to scan product returns and will be visible in the order.
Click on "Save".
Modify an order with a product return
Once product returns have been authorized, some time later you'll have orders where certain items are returned. To modify them correctly, go to the Commands page > Commands.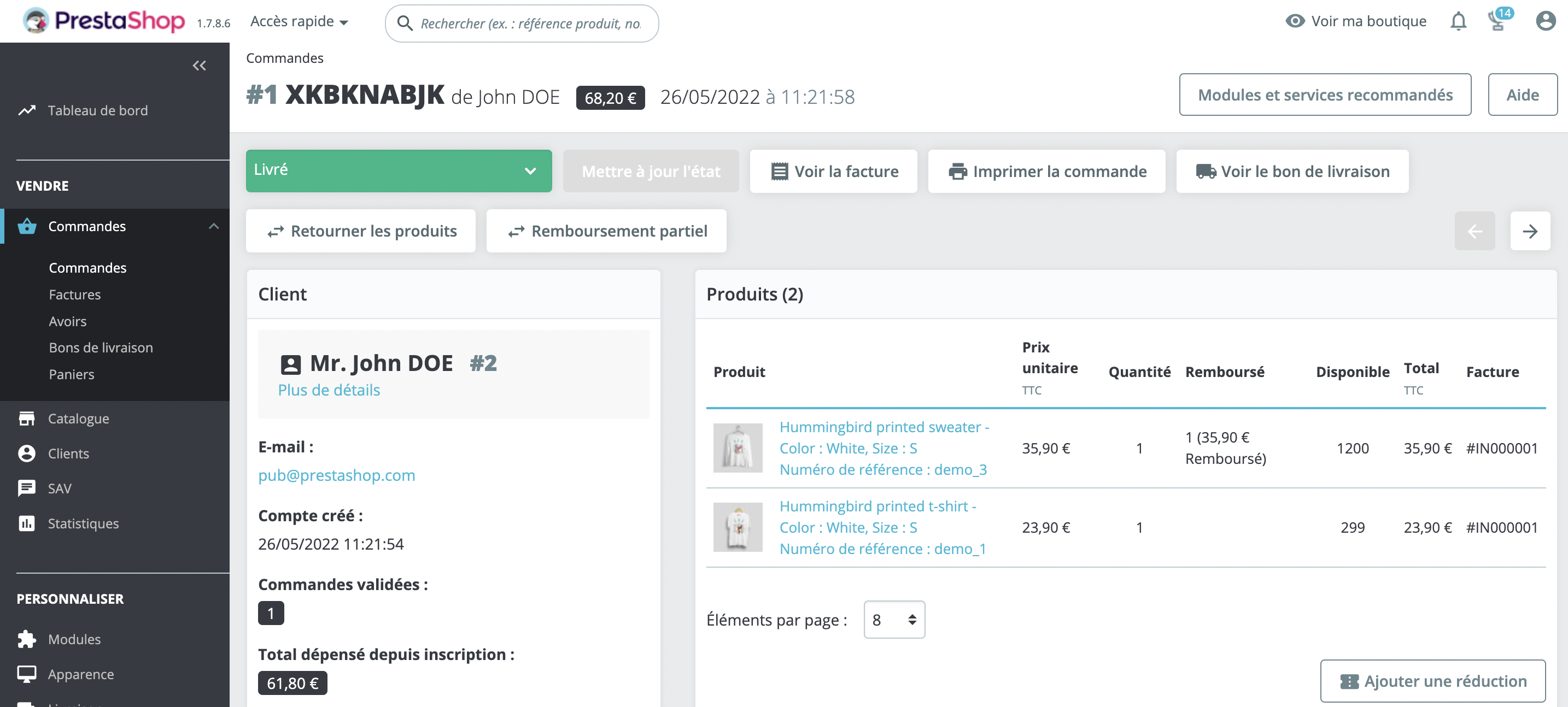 Select the order in which the returned product is located.
Click on the "Return products" button at the top left of the page.
Select the product(s) you wish to return.
How do I handle product returns?
Product returns can only be used once the customer has returned the products to you. Once the return package has been received, indicate that the products have been returned from the relevant order form:
Access the order form.
Click on the "Return products" button to display a new column in the product table.
Tick the box of the product(s) concerned and indicate the quantity returned.
Click on the "Return products" button at the bottom of the table.
How do I put a product back into stock?
In the "Partial refund" interface, click on "Put products back in stock". Once this box is checked, PrestaShop considers the product returned by your customer to be available for sale again. The stock of this product will therefore be increased accordingly.
Please do not check this option if the product has been returned as broken, in which case it cannot be sold again.