Discover the top bar of the back office
Discover the top bar of the back office
Louise B.
-
Updated on Friday, August 18, 2023
At the top of any PrestaShopback-office page, a top bar gives you one-click access to important information - in the form of links or notifications:

1. Version: to the right of the PrestaShoplogo, you'll find the version number of your store.
2. Shortcuts: this drop-down menu allows you not only to group together quick accesses to your most useful pages, but also to add one directly from the page of your choice, or to customize these shortcuts.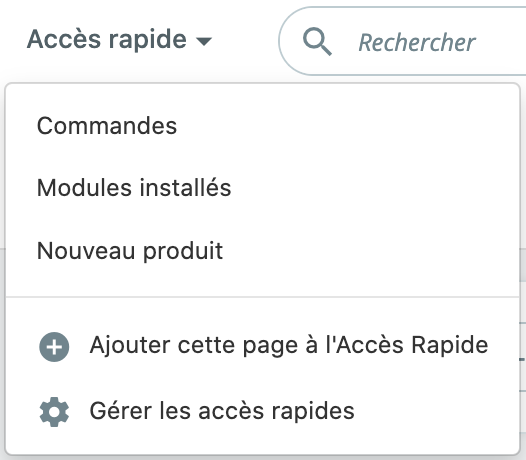 3. Search: this bar allows you to search the contents of your back office. Click on the drop-down menu to refine your search.
4. Preview: the "See my store" link opens a new tab in your browser, displaying your site's home page.
5. Bell: this icon warns you when you have a new notification; the number of pending notifications is displayed in a small bubble above it.
6. Profile: this menu not only redirects to your employee account preferences page (e.g. to set the back-office language or manage your current password) but also lists various useful links and a logout link.