Configure delivery methods
Configure delivery methods
Laure
-
Updated on Friday, August 18, 2023
To configure delivery modes, go to the Delivery page > Carriers.
1. Delivery methods included by default
By default, several delivery methods are created in your store. All that's left is to configure them if you wish to offer them to your customers.
In-store collection ("Click and Collect")
Colissimo at home with or without signature, at collection points or to overseas destinations.
Carrier to personalize ("My carrier", "My cheap carrier", " My light carrier").
You can configure these delivery methods and offer them to your customers, or create a new delivery method.
2. Setting up a delivery method in the back office
To offer your customers a delivery option:
Go to the Deliveries page > Carriers.
Choose a delivery method from the list of active delivery methods, then click on the Modify button.
Fill in all the information that will enable your customers to have their order delivered, then click on Save.
3. Configuring the Colissimo module
Our Colissimo module gives you acomplete solution & free including display of collection points, franking and parcel tracking. Your customers can have their orders delivered anywhere in France and abroad.
To configure the Colissimo module, go to the Delivery page > Colissimo - Dashboard then click on Configure.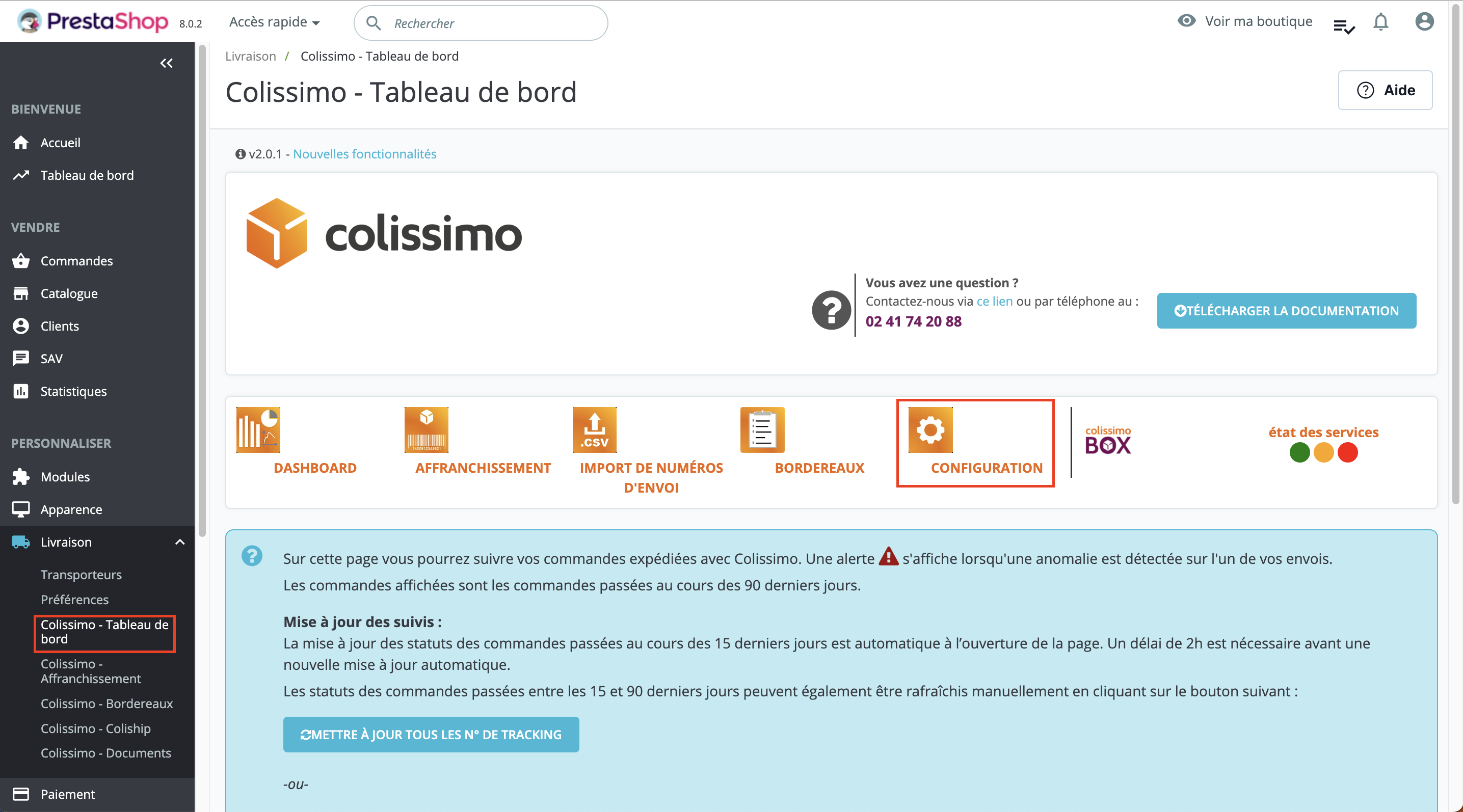 4. Add other delivery methods
If you'd like to offer other delivery methods, that's possible! To do this, you need to install delivery modules in your store.
To find new payment modules, visit 3 :
1. On the Delivery page>Carriers.
Click on the Facilitate your deliveries button to discover our pre-selection of partner modules, compatible with your store.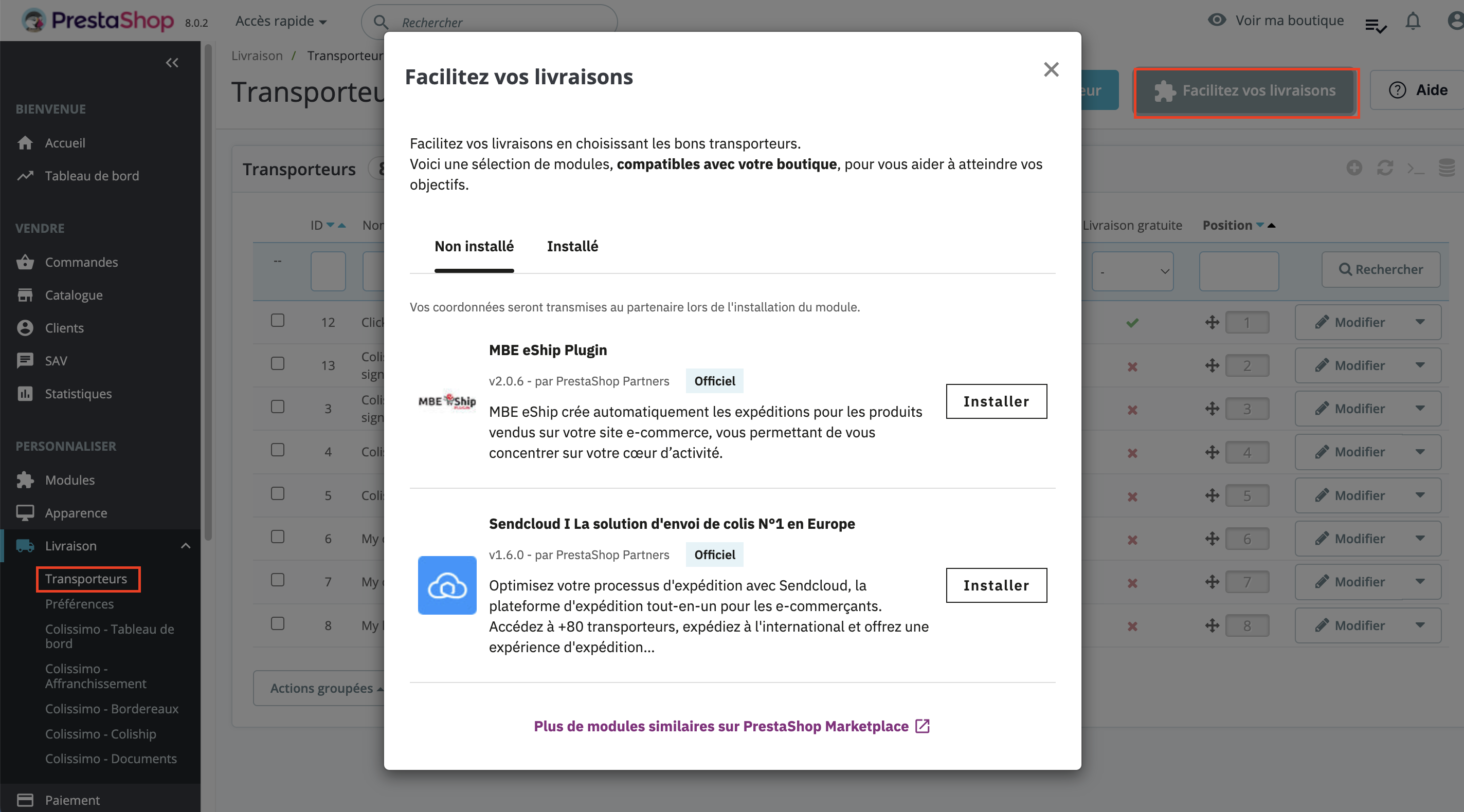 2. On the Modules page > Marketplace.
Explore PrestaShop Marketplace in your back office and discover all the free and paid delivery modules to develop your business.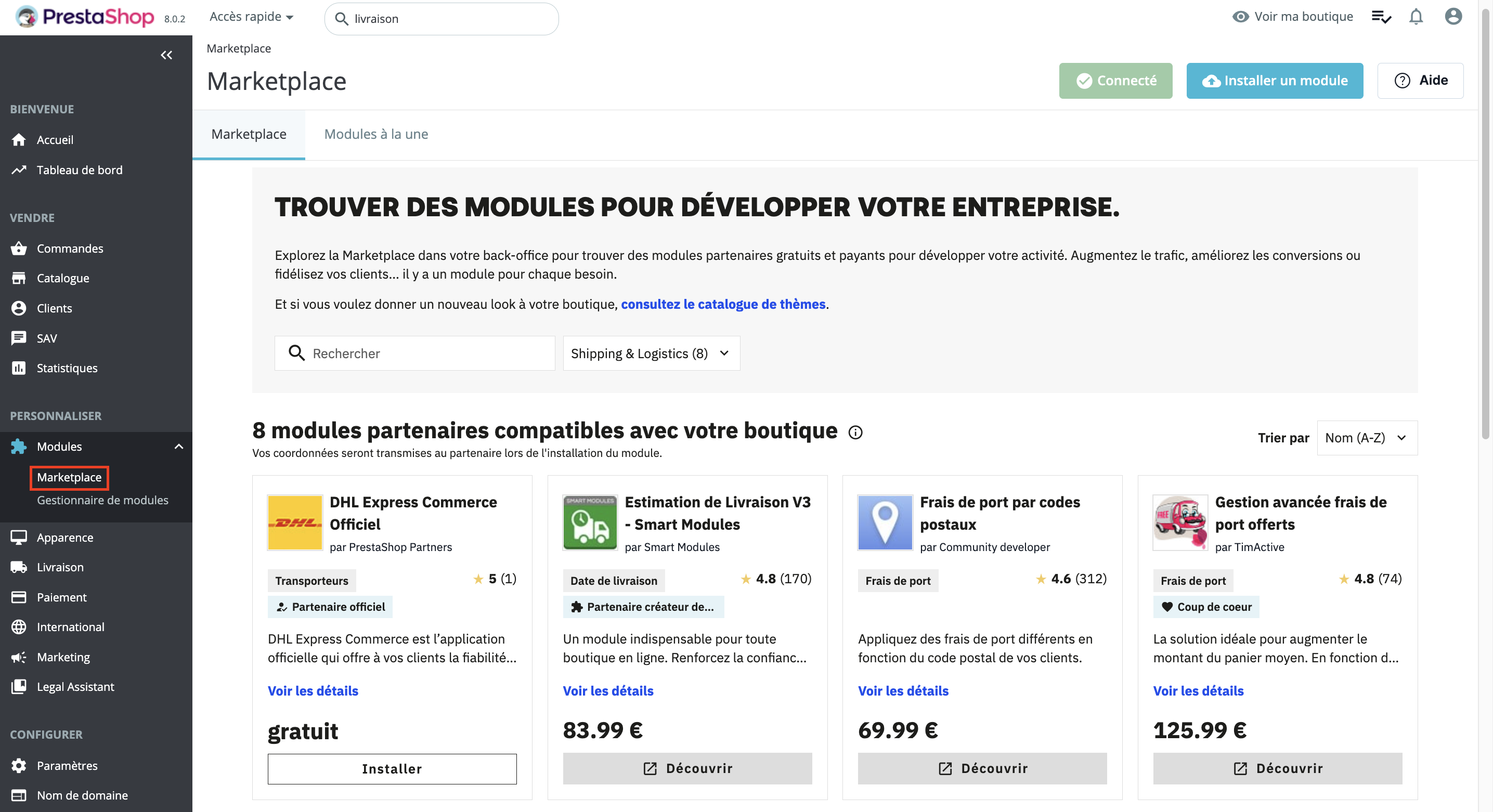 3. On the PrestaShop Marketplace
Explore PrestaShop Marketplace online at this address: https://addons.prestashop.com/fr/
Find free and paid carrier modules. Once you've downloaded the module, you can add it to your store in Modules > Marketplace > Install a module.