Customize the "About" page
Customize the "About" page
Anne-Sophie F
-
Updated on Wednesday, August 23, 2023
The "About" page allows you to present your store concept in detail to your customers. Find out how to customize it!
To access: Design > Pages
Where is the "About" page on your store?
This page is usually mentioned in the footer of your store. By default, in PrestaShop, you'll find it in the "Our company" block of the footer.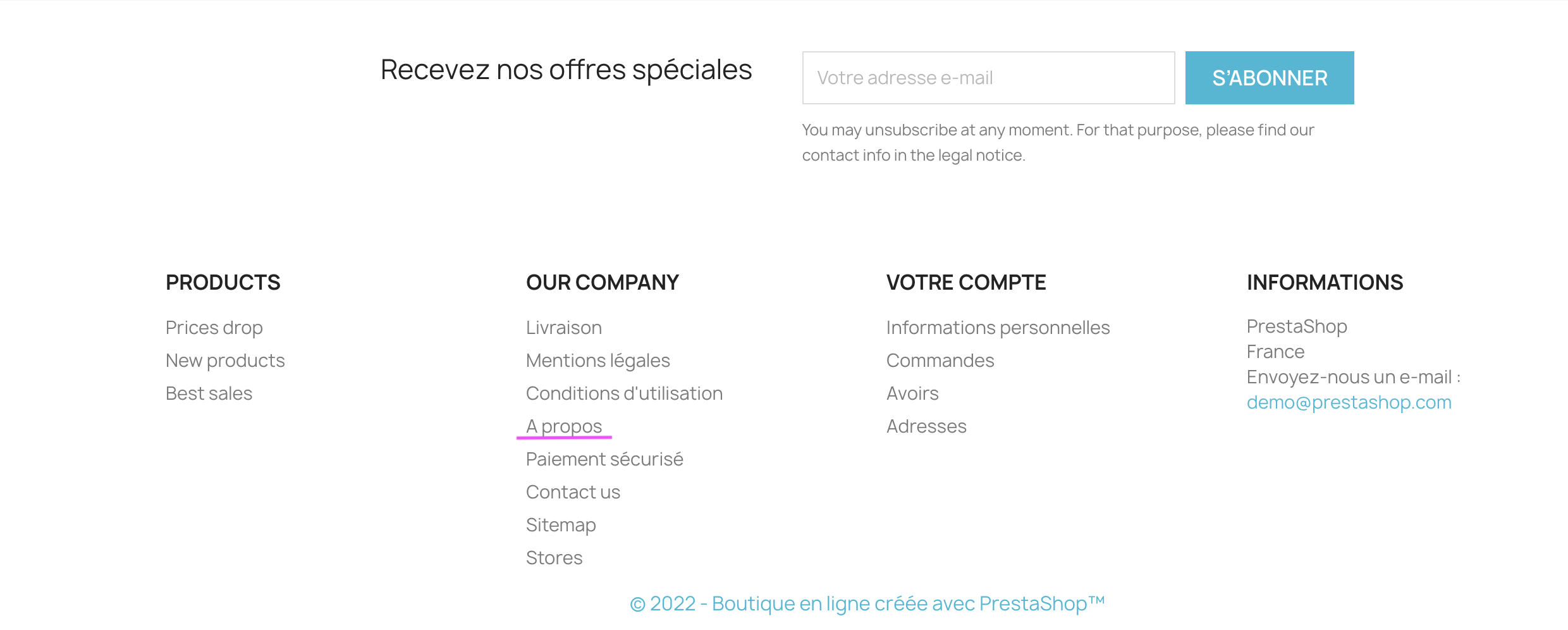 How do I customize the "About" page?
The "About" page helps visitors to your store get to know you better. It's also a very important page for your SEO! In the back office, go to Design > Pages to find a list of your store's pages.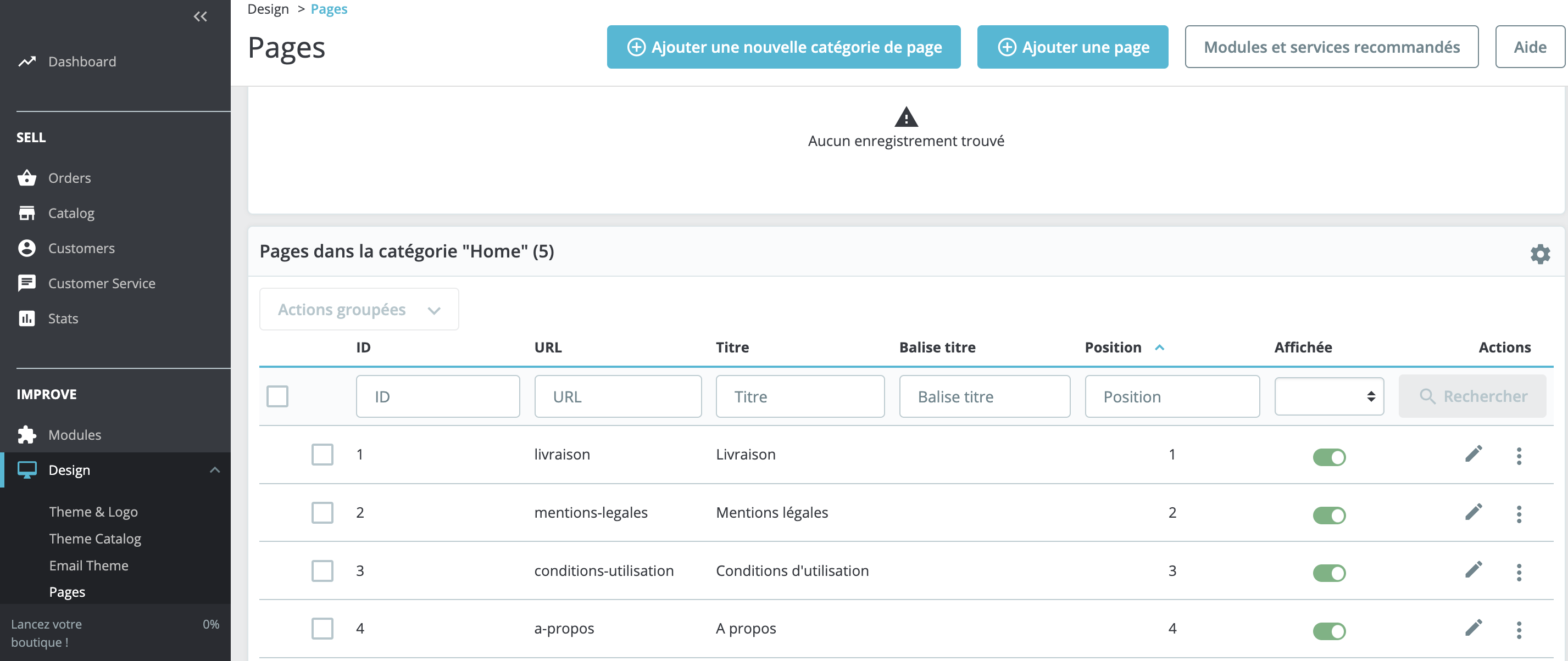 On the "About" line, click on the edit icon symbolized by a pencil to open the configuration page.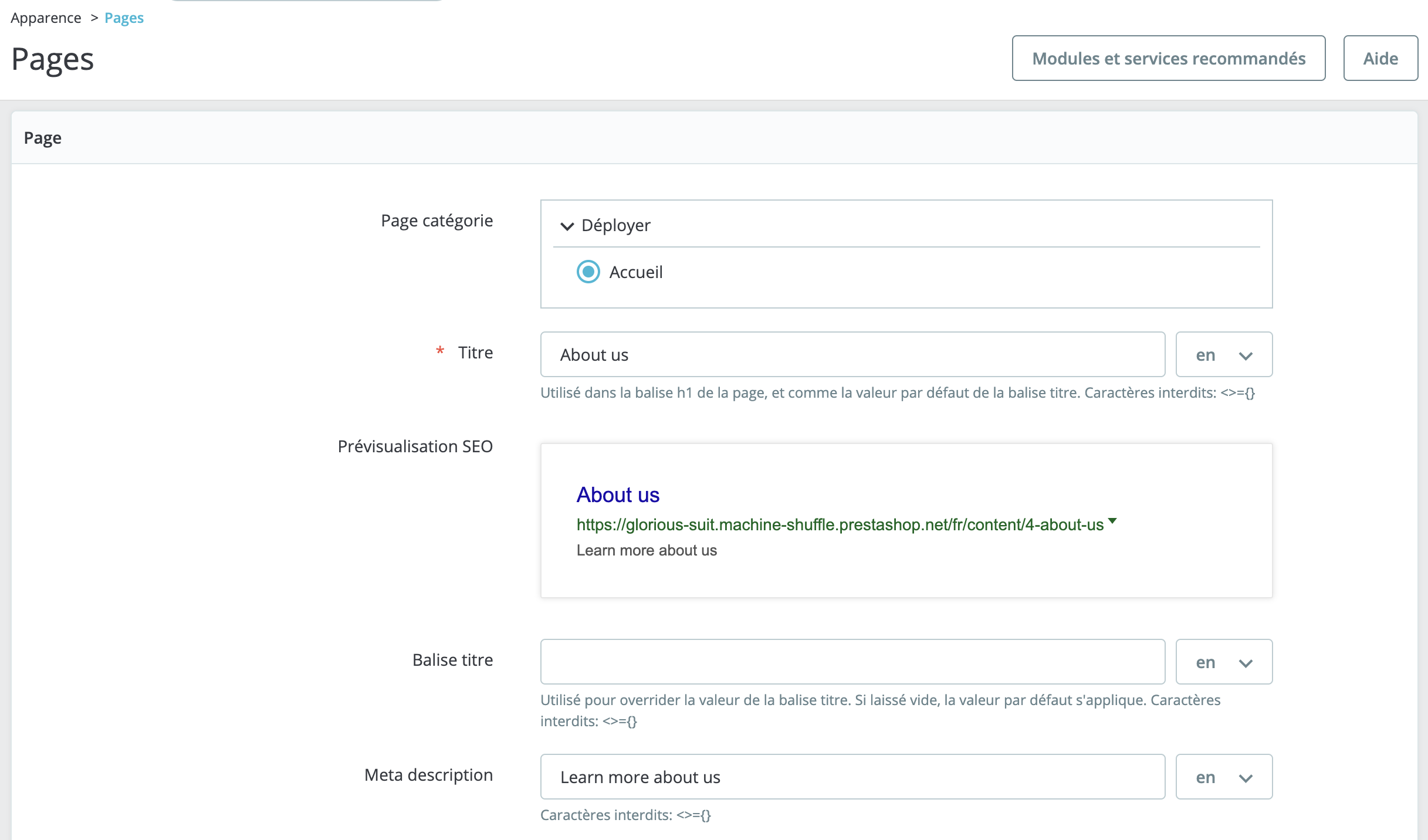 This configuration page lets you customize your entire "About" page. Thanks to it, you can also optimize your SEO by including a meta-description and meta-keywords.
Enter a title for your page.
Check the "Preview SEO" field, which lets you see the "About" page as it will appear in search engine results.
Fill in your meta-description, crucial for your SEO. You can customize it with many keywords.
Edit the pre-written text. You can add information about your store, the brands you sell, the team, etc.
Click on "Save" to save the page.
Your store's "About" page is now up to date!