Install PrestaShop Social
Install PrestaShop Social
NC
-
Updated on Friday, October 20, 2023
New boutique
If you have just set up a new store PrestaShop, the PrestaShop Social module is pre-installed and accessible from your Module Manager page.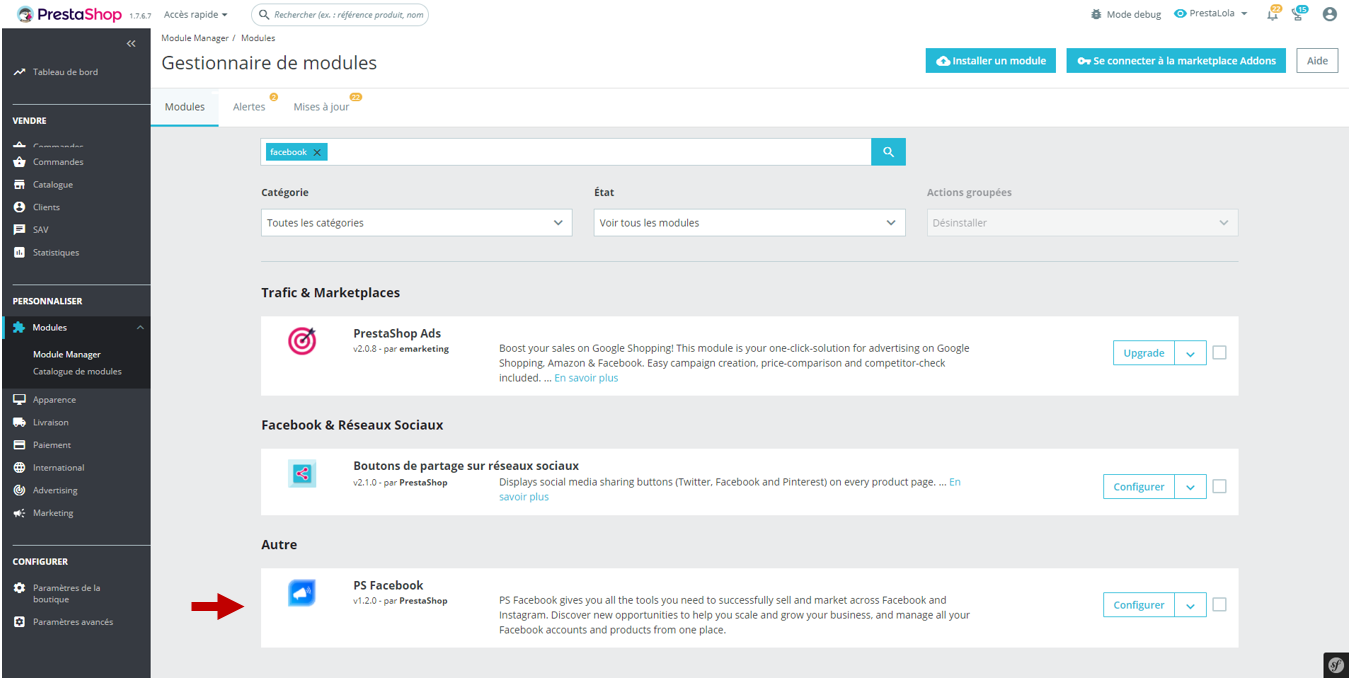 Existing store
If you wish to benefit from PrestaShop Social on an existing store, you will first need to install the PrestaShop Social module by going to the Modules Catalog tab, available free of charge at marketplace PrestaShop Addons.
Once the module has been installed, you will be prompted to configure PrestaShop Social.