Connect to the extension Facebook Business
Connect to the extension Facebook Business
NC
-
Updated on Wednesday, August 23, 2023
This second configuration step allows you to connect your store to your Facebook accounts and benefit from PrestaShop Facebookfunctionalities.
To do this, click on the login button, and you will be redirected to an authentication window Facebook.

First of all, on the Facebook Business Extensionidentification interface, choose the Facebook account you wish to associate with your store. Click Continue to authorize access to your account.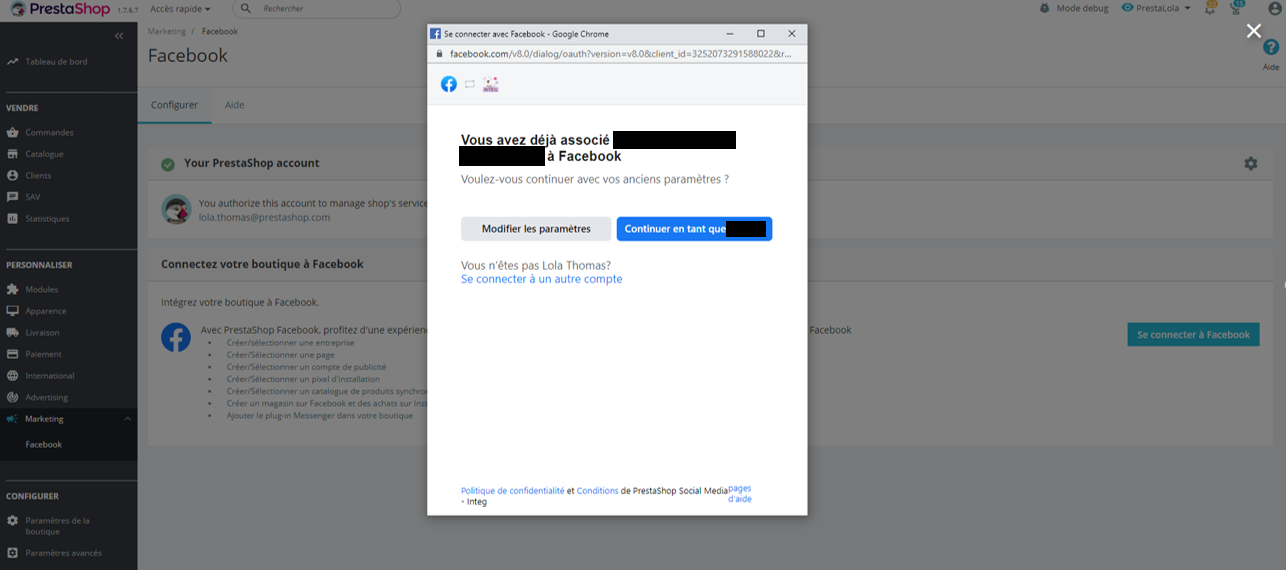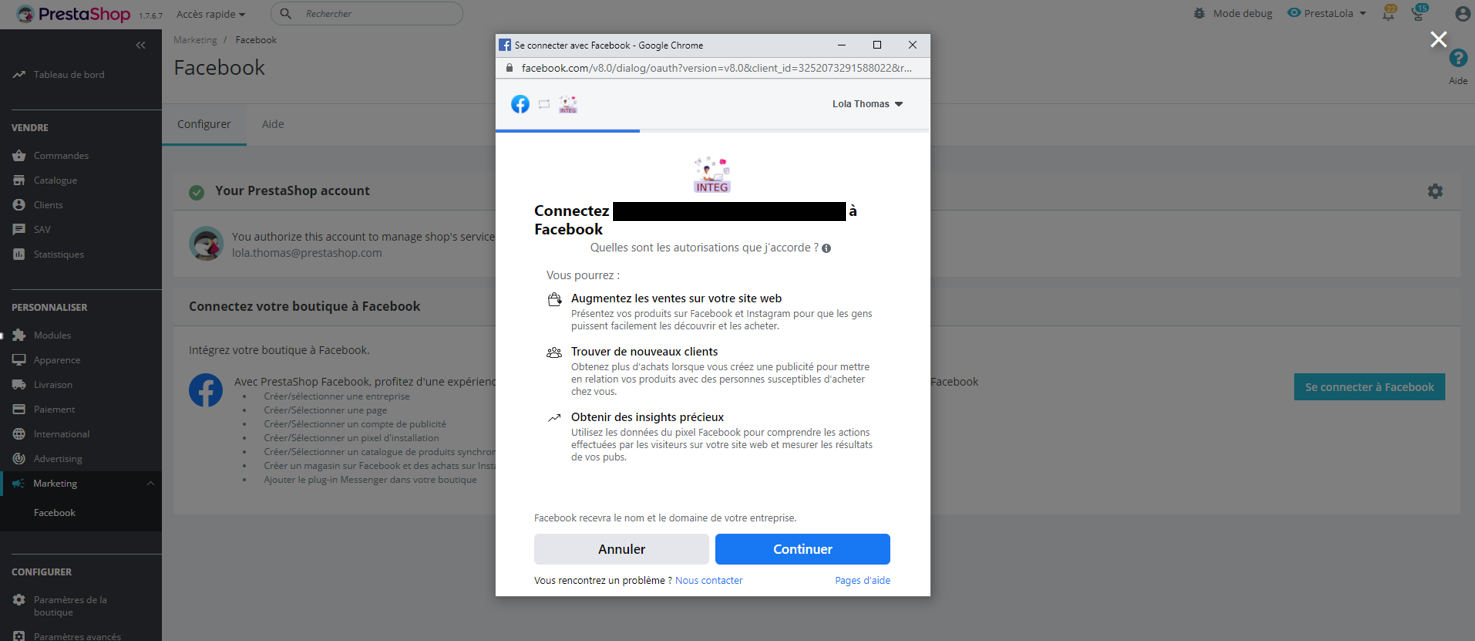 Once you are logged in, Facebook automatically detects your Business Manageraccounts. These are the accounts from which you manage your Page Facebook, your catalog and your Pixel. Choose the account you wish to associate with your store, or create a new account by clicking on Create.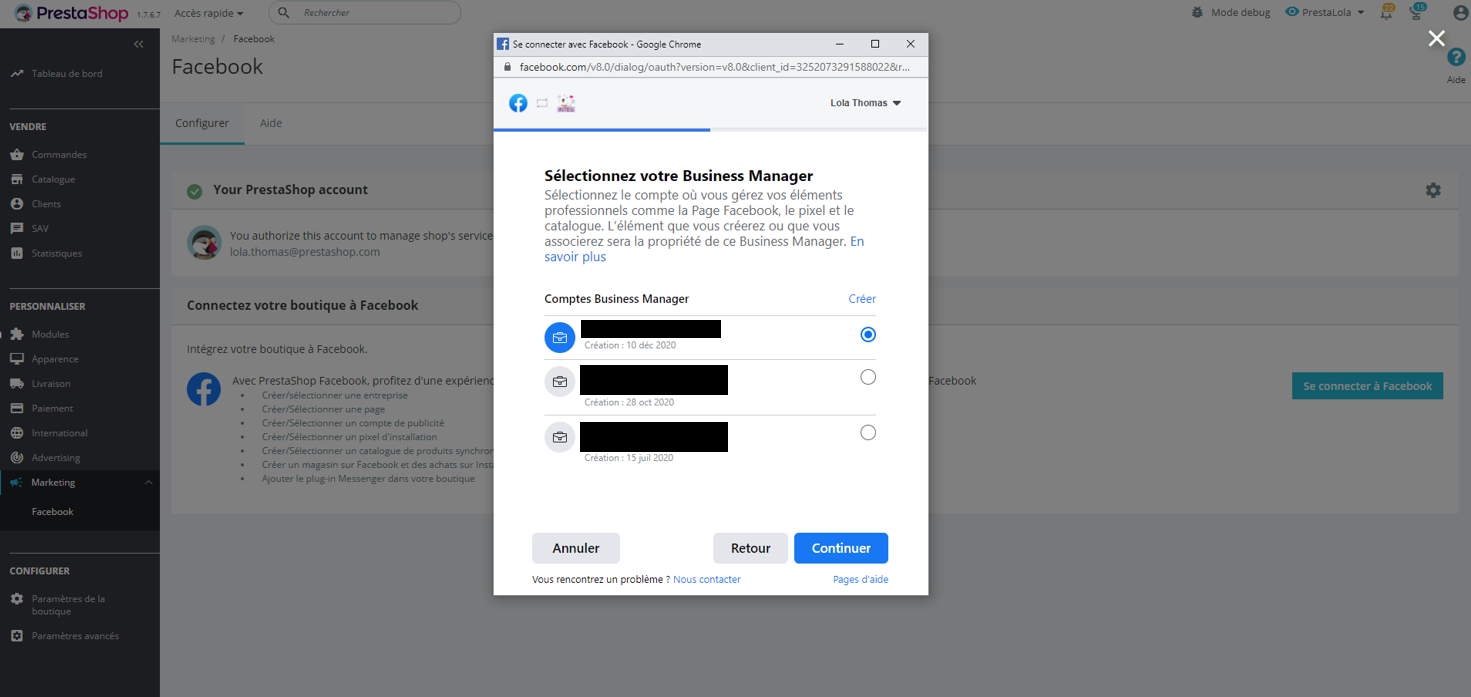 Now select the Facebook page you wish to link to your PrestaShopstore. This is where you'll present your products to the billion users of Facebook and Instagram. If you do not yet have a Facebook page for your store, create a new page by clicking on Create.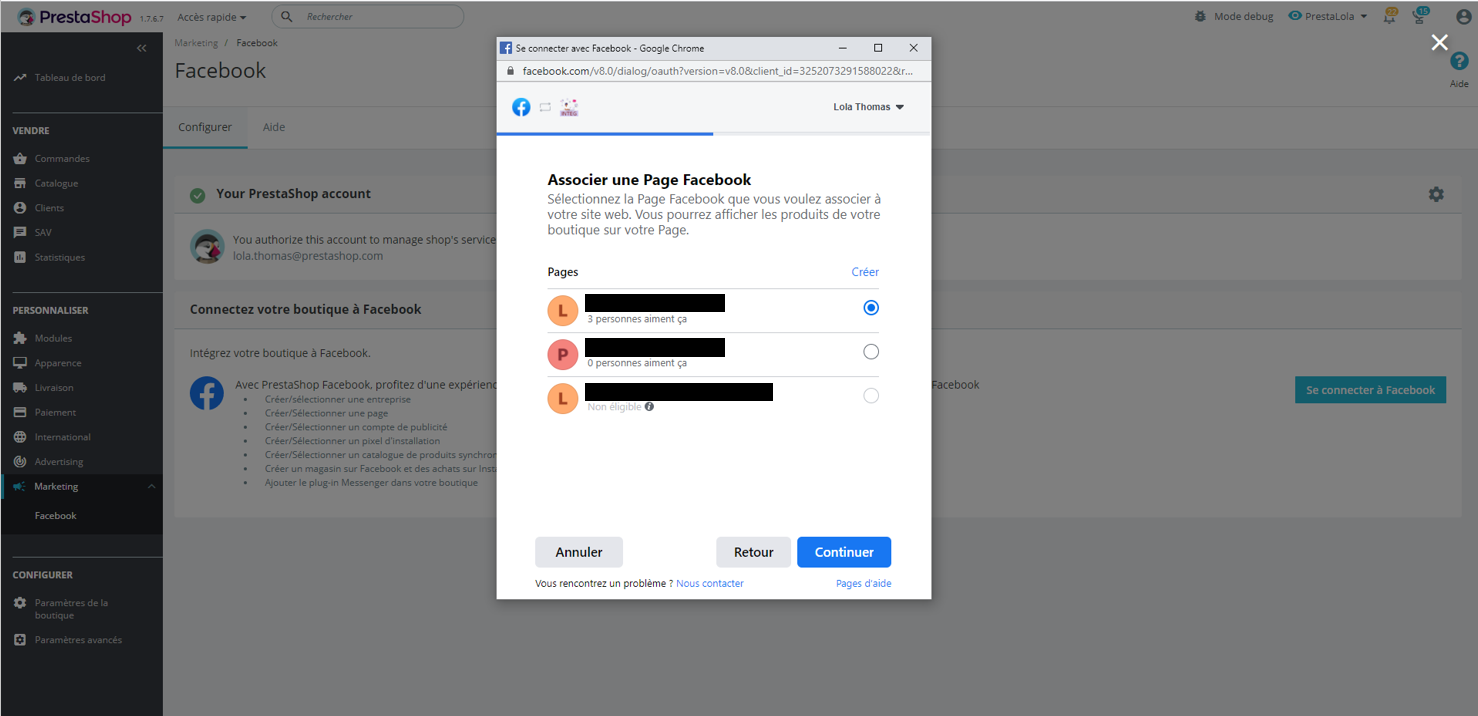 Then select the catalog you wish to associate with your PrestaShopstore. From this catalog you can publish your products. To create a new catalog, click on Create.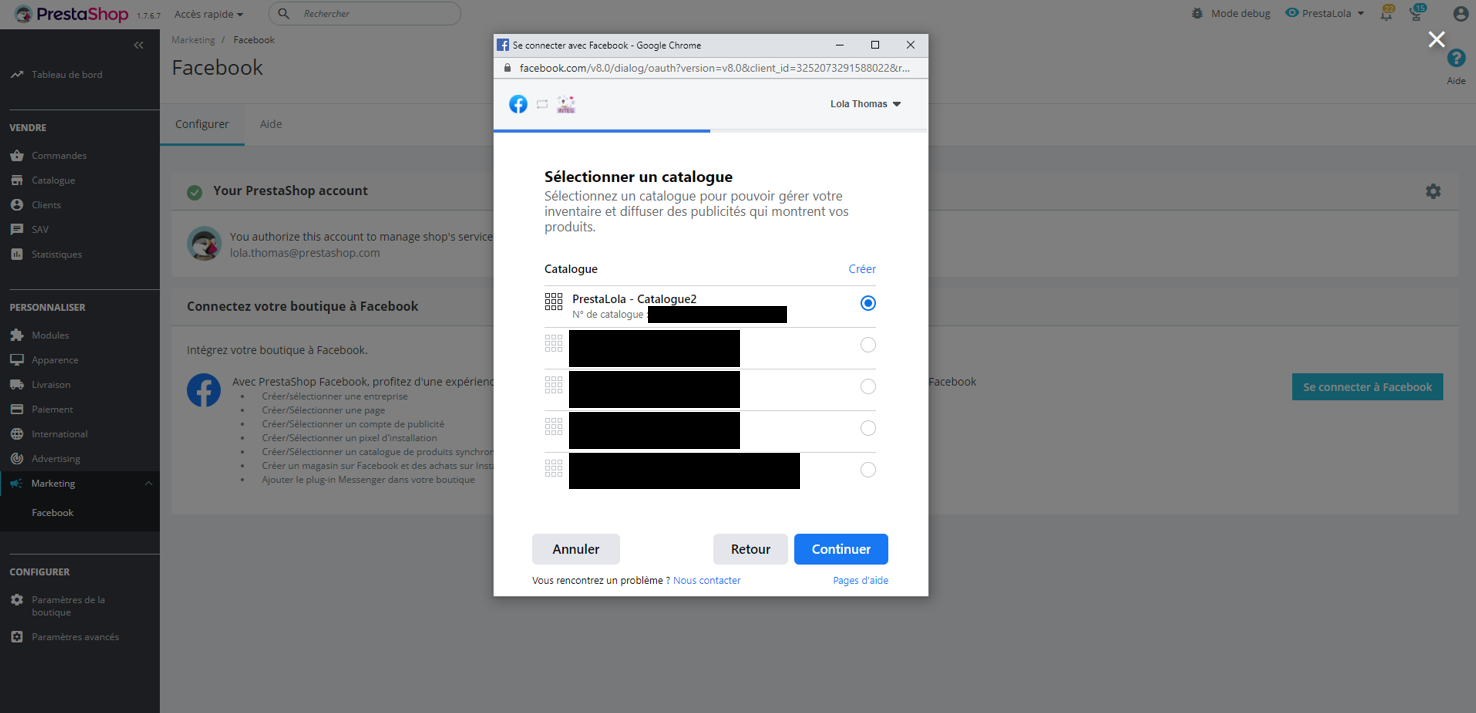 It's time to select your advertising account. This account will allow you to create and distribute advertising campaigns. If you don't already have an advertising account, create a new one by clicking on Create.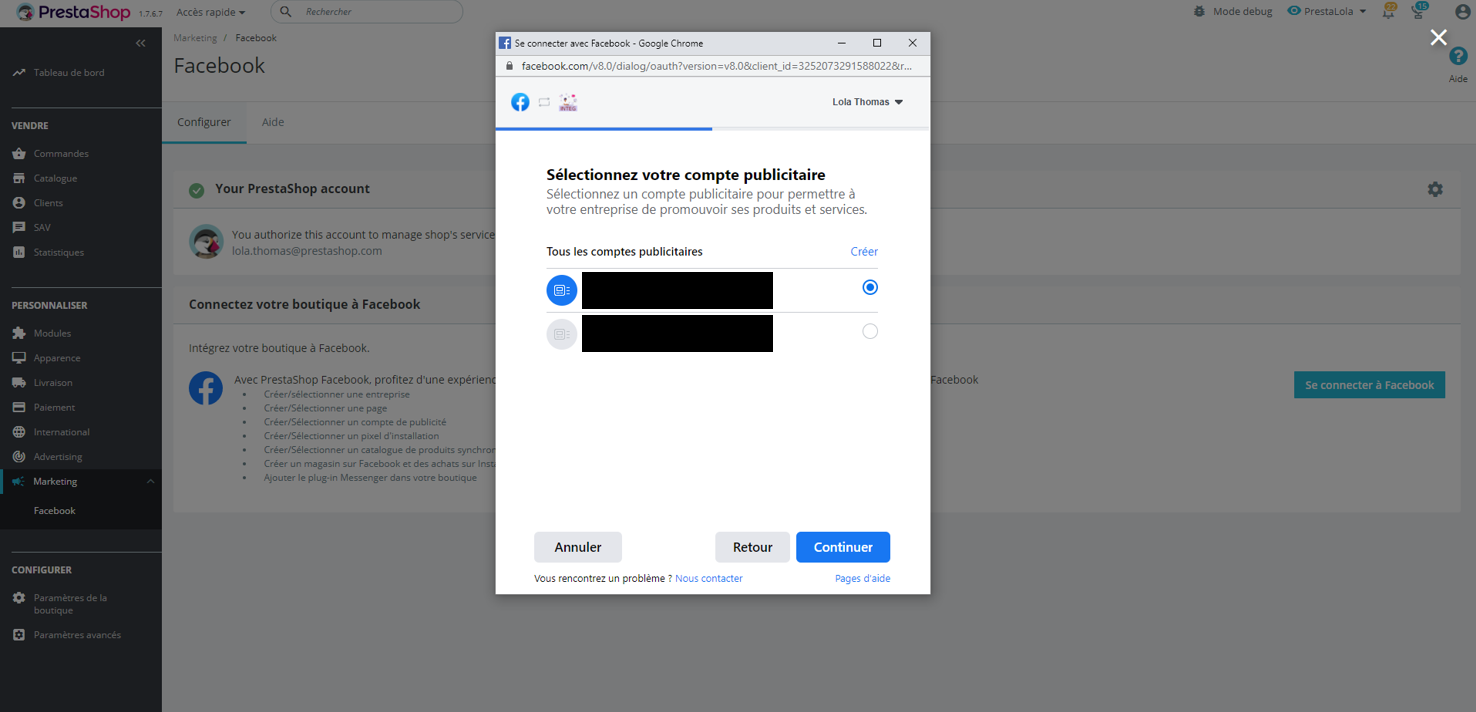 Finally, select your Facebook Pixel. The Pixel is the tool that lets you analyze the actions of visitors to your e-shop, so you can then create more personalized audiences for your ads. If you do not already have a Facebook Pixel, create a new one by clicking on Create.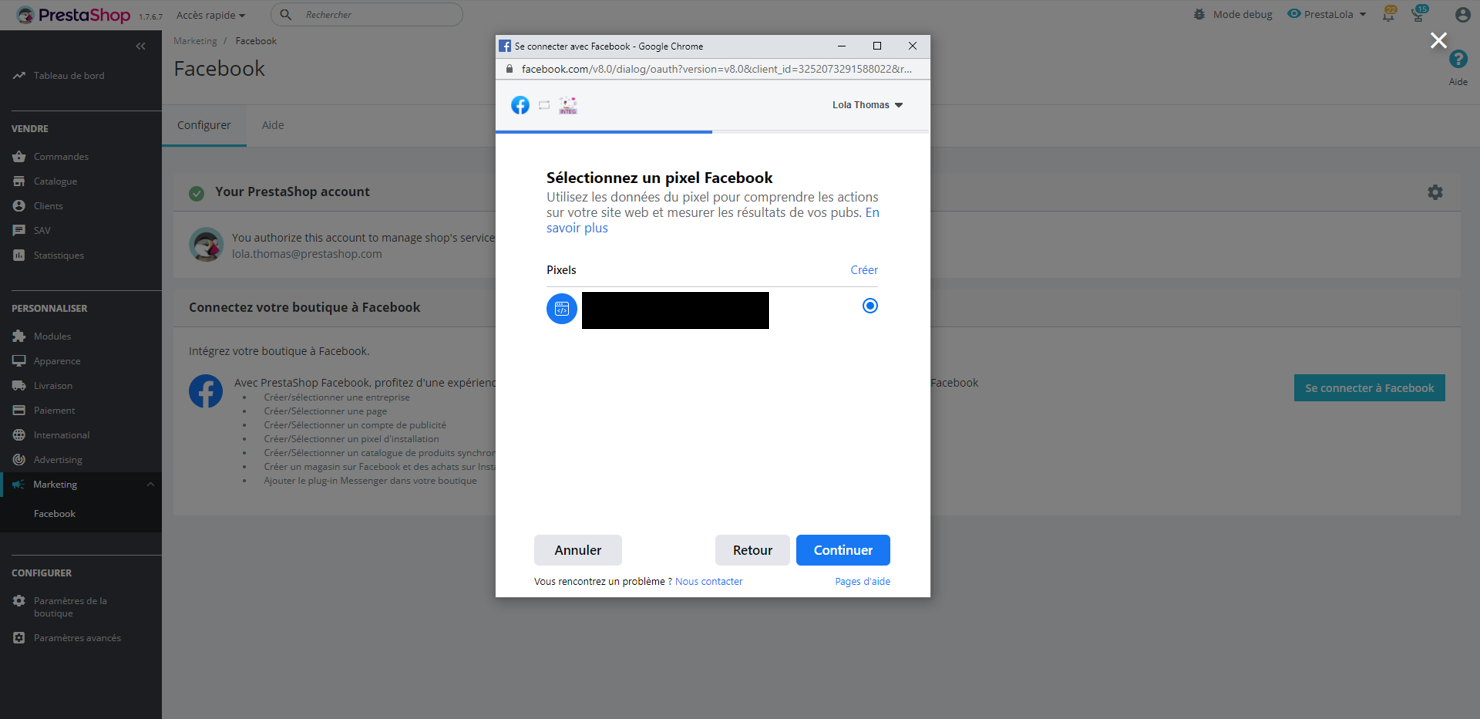 Then check your details and confirm your settings by clicking Continue.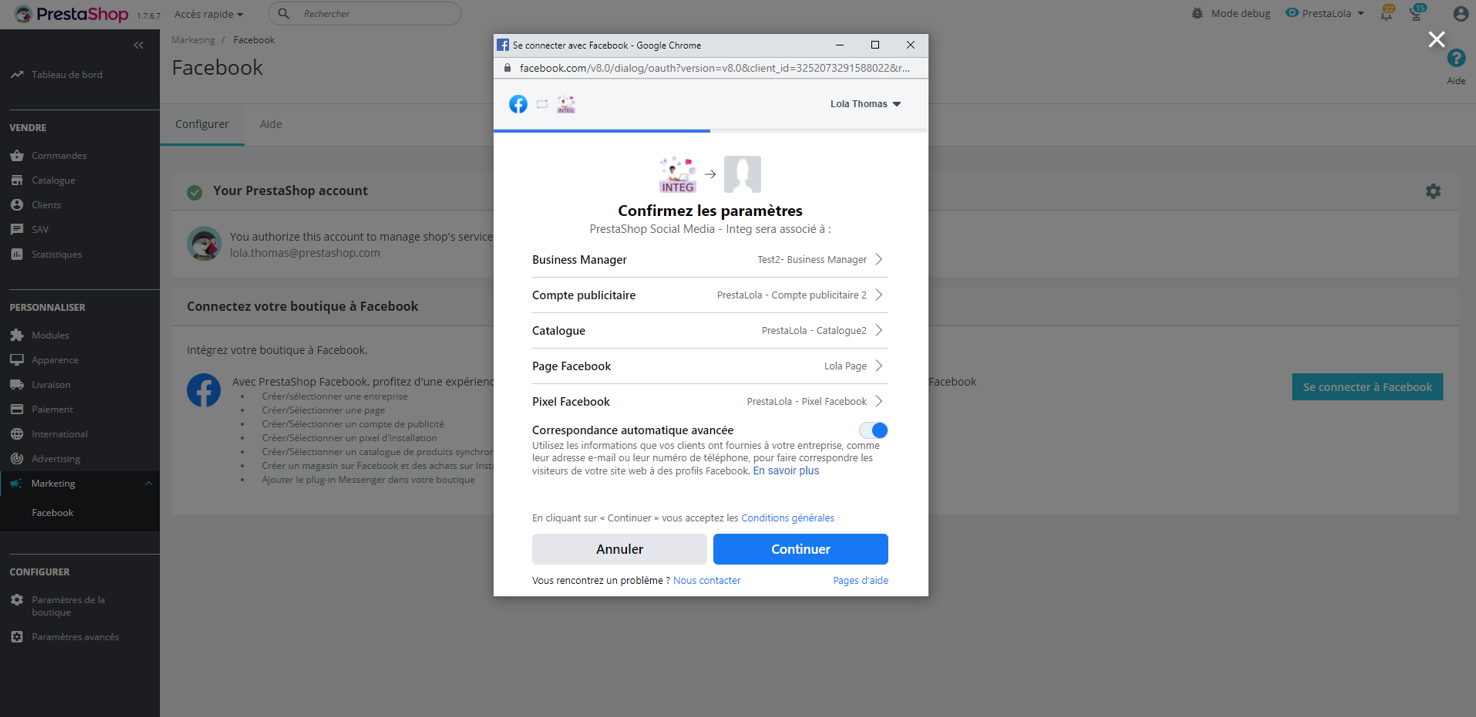 Authorize PrestaShop Facebook to connect to your information so that the module works optimally. Click Next to complete configuration.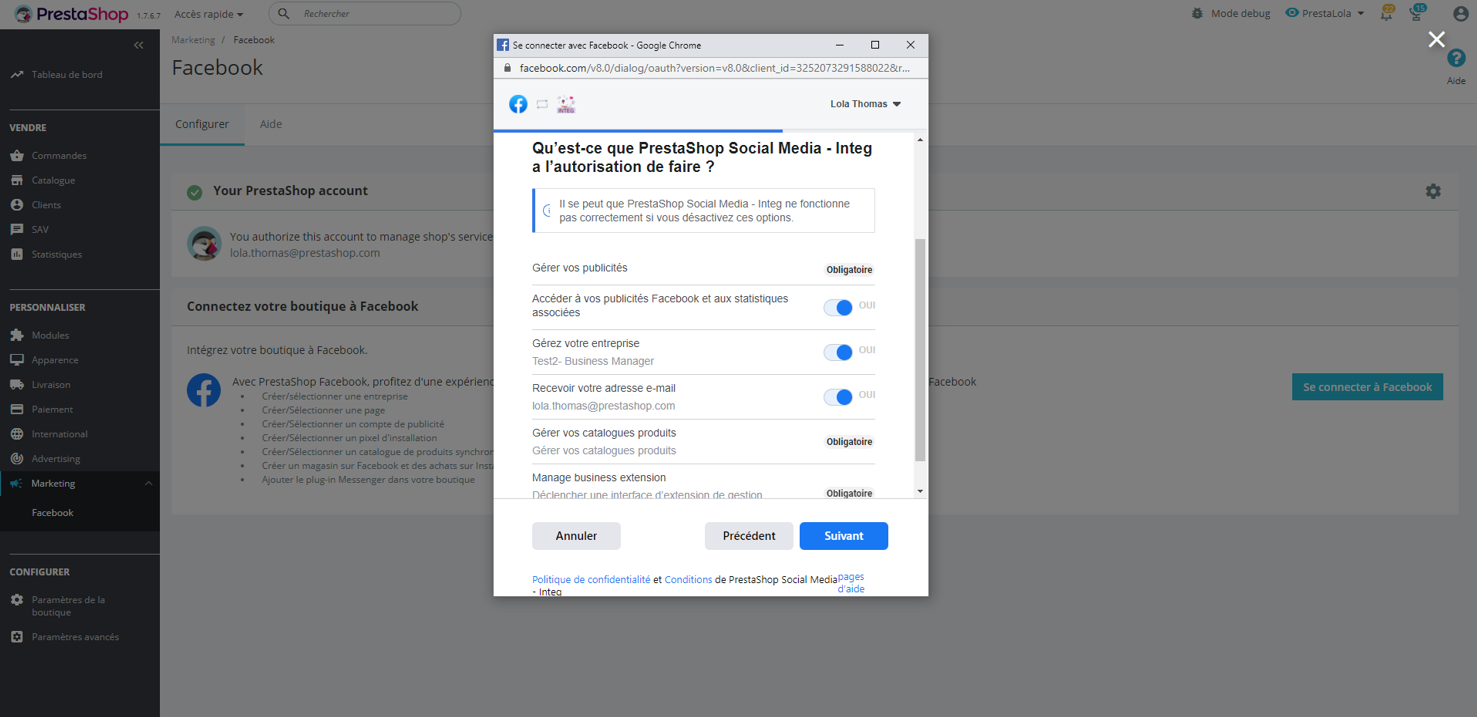 Here we are! All your Facebook accounts are connected to your PrestaShopstore. PrestaShop Facebook is now configured and operational.