Activate additional features at PrestaShop Social: Plugin Messenger Chat
Activate additional features at PrestaShop Social: Plugin Messenger Chat
NC
-
Updated on Friday, October 20, 2023
On the Sales channels tab, configure additional features to optimize the shopping experience: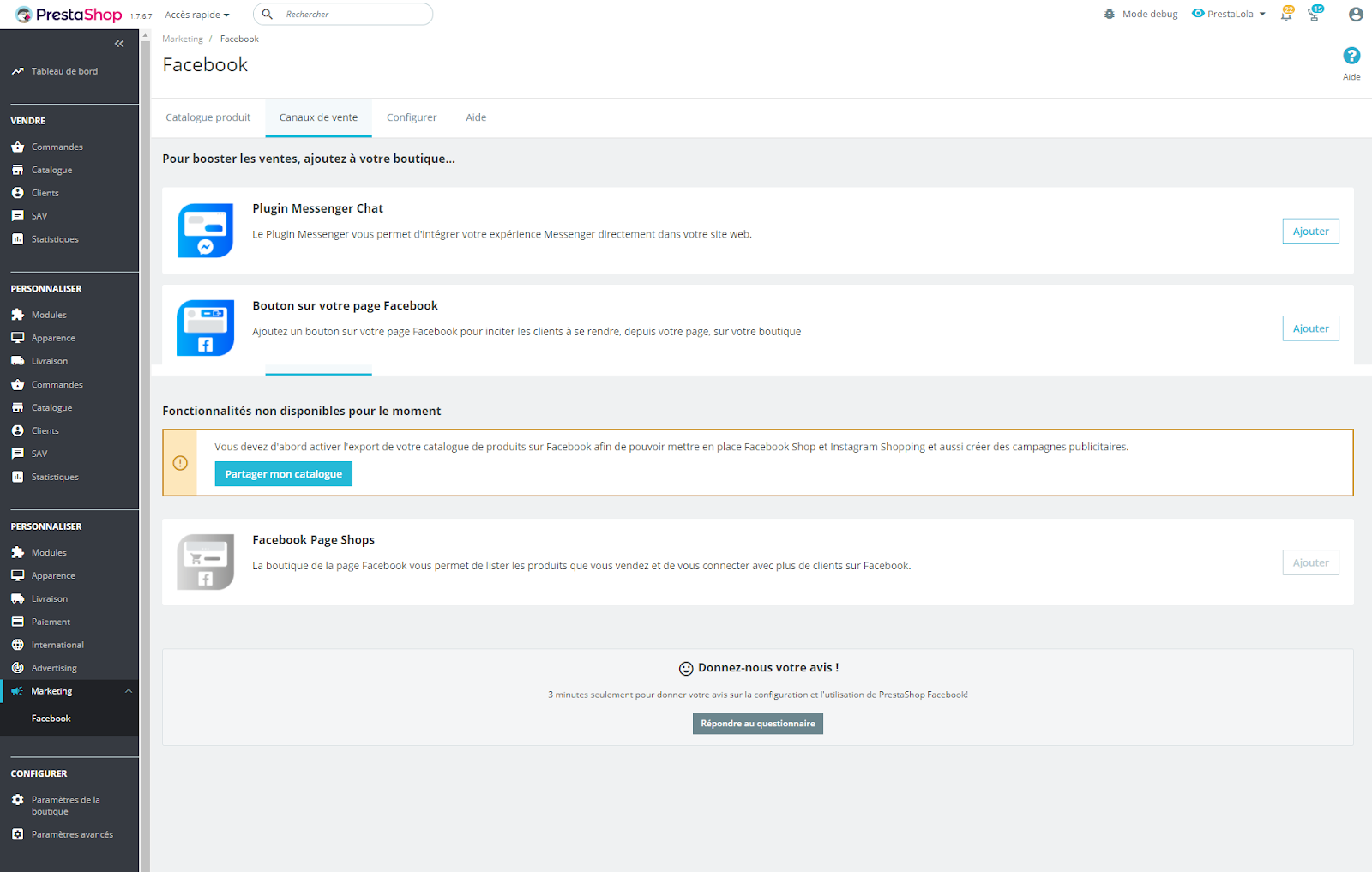 Chat plug-in Messenger
Add Messenger to your website so that customers can ask questions about your products and services. Discussions started on your website can be continued on Messenger, keeping you in touch with your customers.
You can choose from a number of different options, including
live chats with your customers, automated responses or the creation of a personalized experience through third-party developers.
To activate Messenger, simply click on the "Add" button.

On clicking, you will be redirected to Facebook Business Extension where you will find the Messenger feature to add. Click on "Add" again at Facebook Business Extension to configure your plug-in (introductory phrase, language, color, etc.).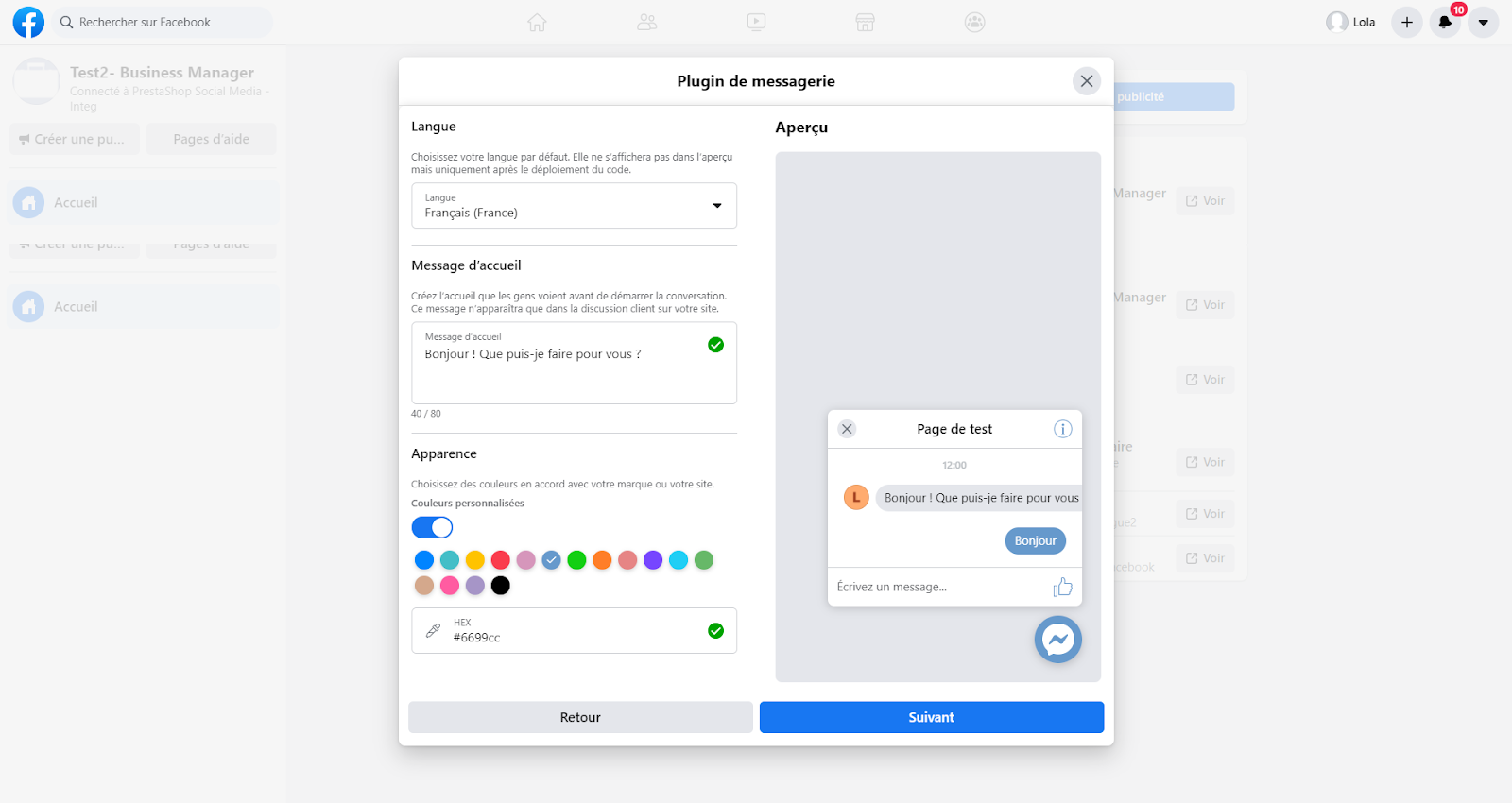 Once Messenger has been activated on my site, if I go back to the Sales Channels tab, the feature is displayed as "Enabled" and I can go to my site to check the plug-indisplay.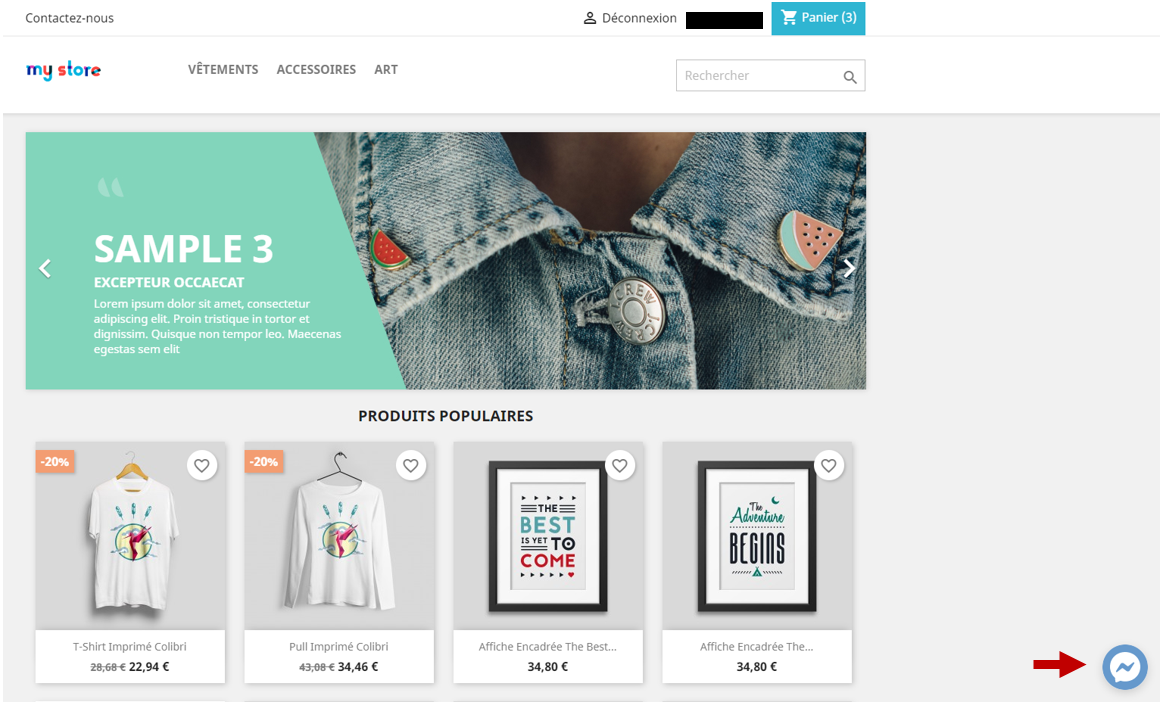 You can disable the feature by clicking on the switchbutton.