Discover the advanced plan of PrestaShop Metrics
Discover the advanced plan of PrestaShop Metrics
NC
-
Updated on Wednesday, August 23, 2023
PrestaShop Metrics a new, dedicated interface
PrestaShop Metrics is now divided into two separate plans:
A

Basic plan

that gives you an overview of your KPIs over 3 months.

An

Advanced plan

that goes into detail on the KPIs of 3 major dimensions of an e-commerce store: Business, Acquisition and Customer Behavior. The data history has been extended to 24 months.
Once configured, the module is easily accessible from 2 locations in your back-office: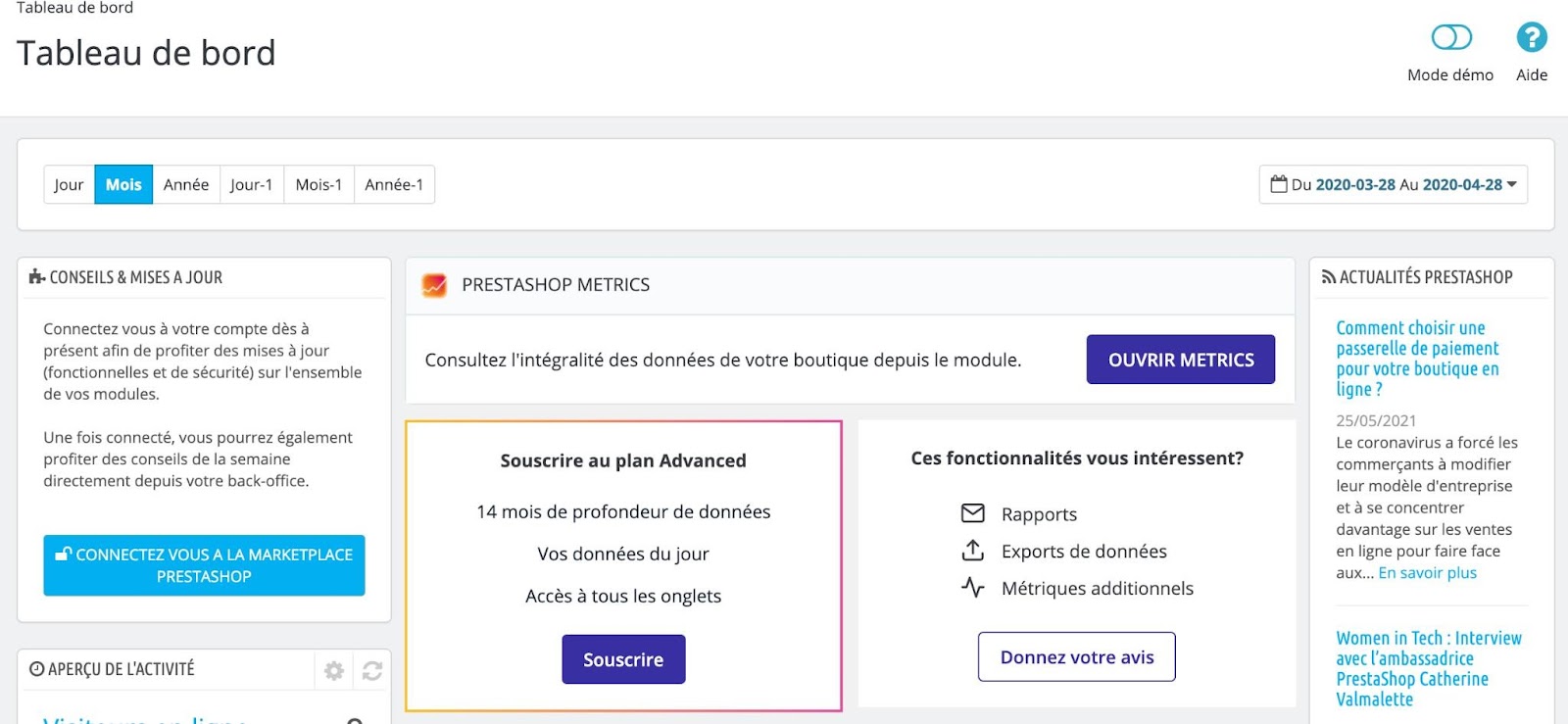 the side menu, under 'Statistics' :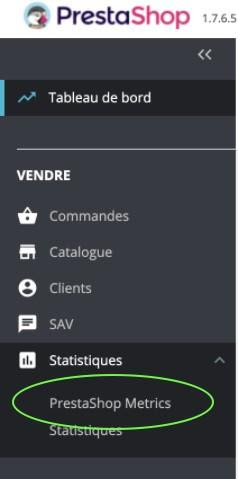 Enfin, you may notice that activating PrestaShop Metrics automatically engages the deactivation of older default statistics modules to optimize your dashboard. However, these are always available and can be reactivated from your Module Manager page.
Advanced Plan: Overview
By subscribing to the Advanced plan, you trigger the synchronization of your data on a fast, secure & server to maintain your store's performance while gaining access to greater data depth.
This synchronization may take a few hours the first time, after which your data is synchronized every night, with no interruption in its affichage.

Synchronization status
Available from your dashboard :

Available from your :
24 months of data history and your daily data
By subscribing to the Advanced plan, you unlock extended access to your data history and can access up to 24 months of depth.
Your period shortcut bar unlocks after subscription, giving you access to the Today view and the 6 month shortcut.
From the date selector, you can now access customized periods of more than 1 year of data.


Access to Activity tab
Unlock access to the Activity tab and go further in analyzing your 'Business' KPIs, with detailed KPIs and access to highlights on your best-performing categories and products.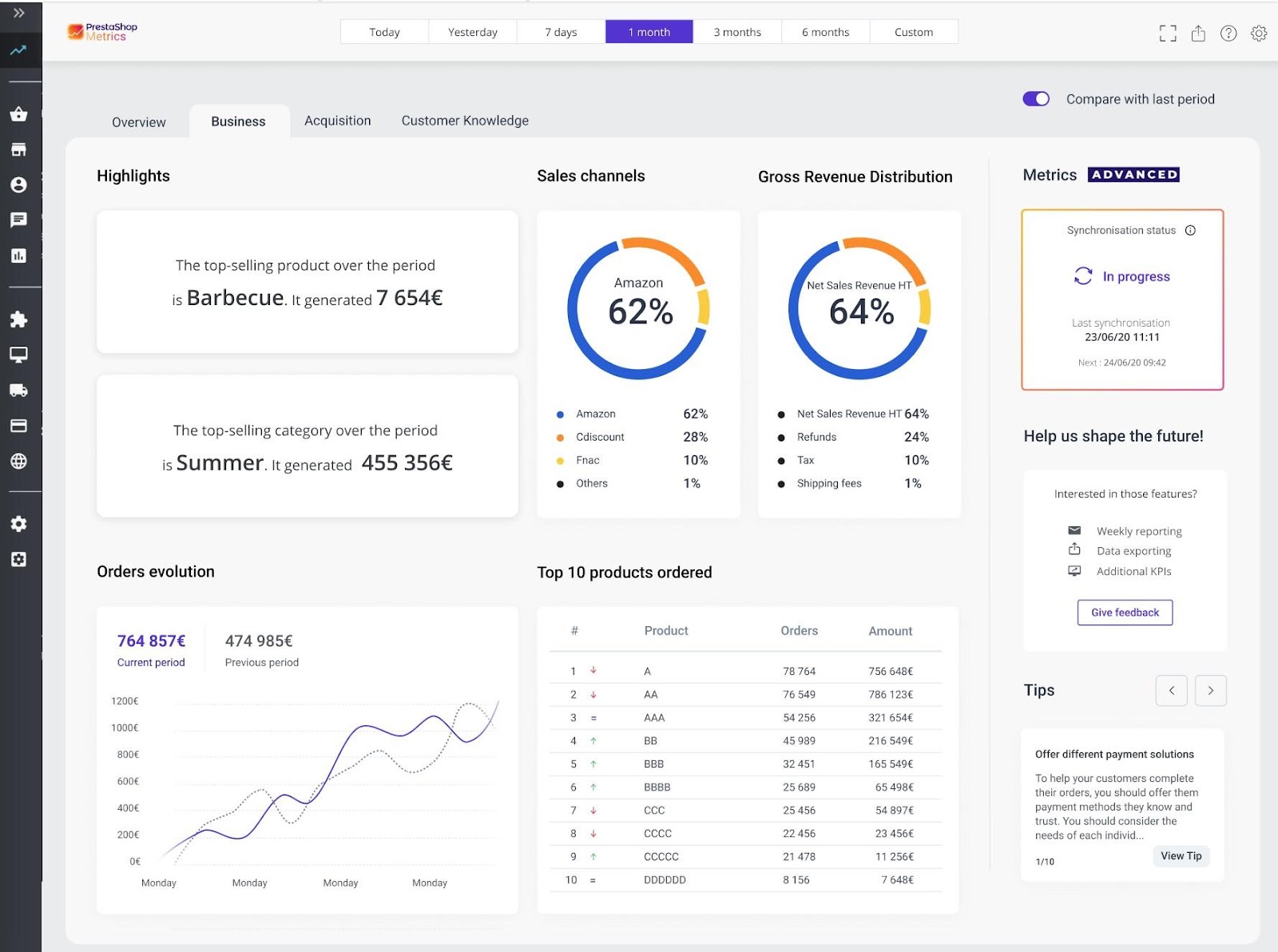 Access to the Acquisition tab
Unlock access to the Acquisition tab and go further in the analysis of your 'Acquisition' KPIs, accessing details of your session data, trafic distribution.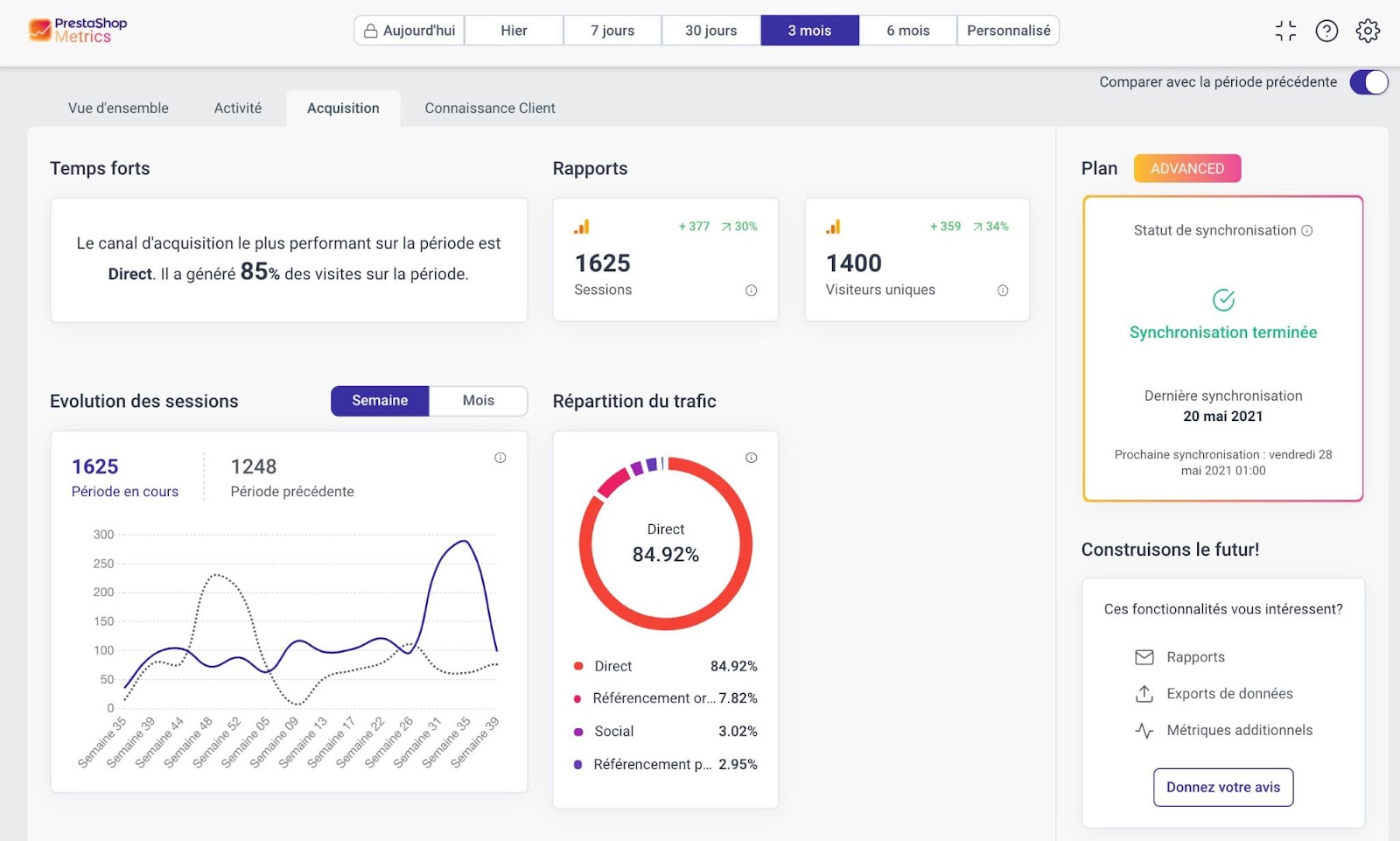 Access to Customer Knowledge tab
Unlock access to the Customer Knowledge tab and go even further in analyzing your KPIs concerning customer behavior, with access to details of the breakdown and evolution of your customer types and average basket in particular.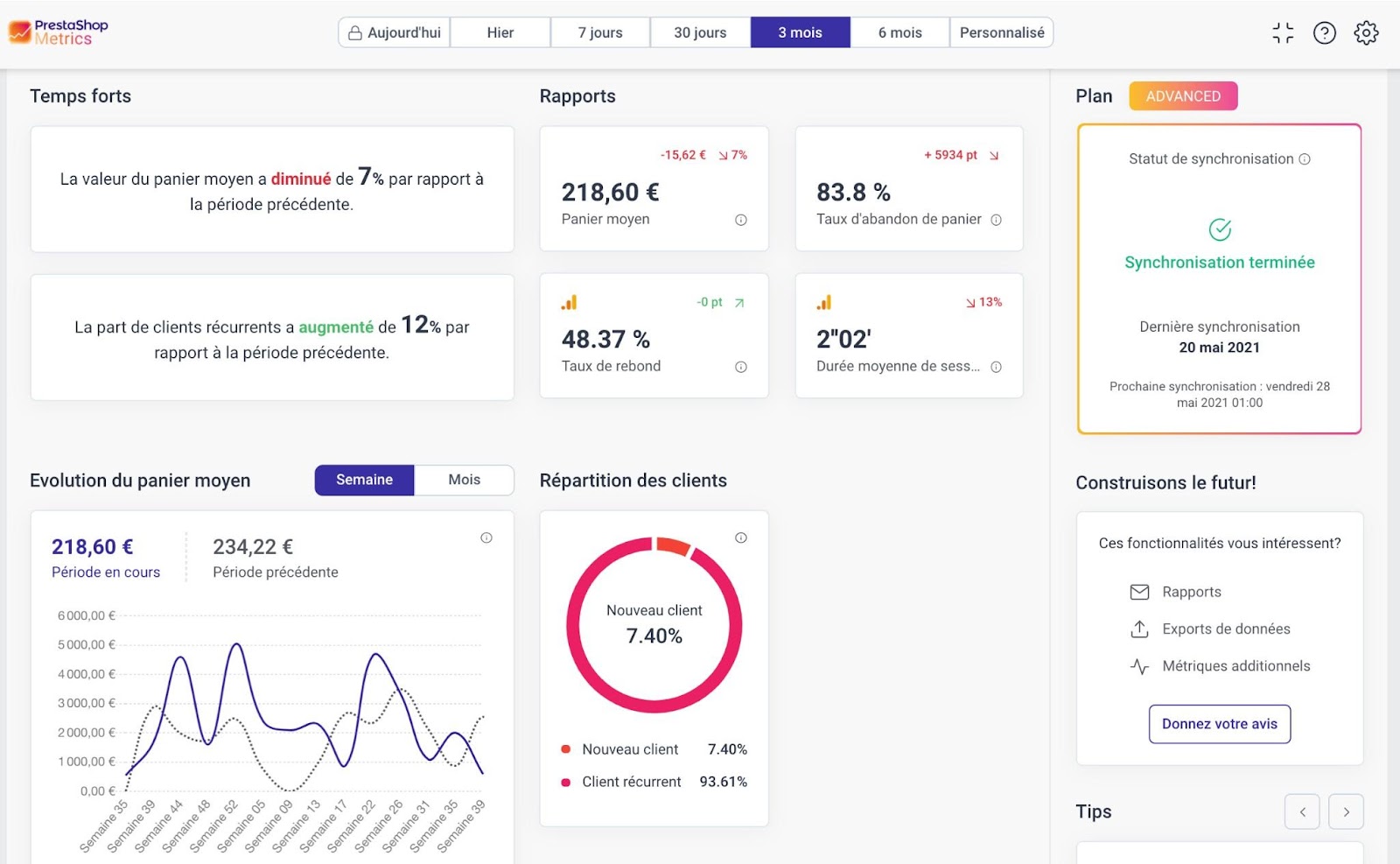 Help / Support
If you have any problems or require further information, please consult our help section for our FAQ and a contact link to dedicated PrestaShop Metrics support.