Choose your modules on the PrestaShop Marketplace
Choose your modules on the PrestaShop Marketplace
Laure
-
Updated on Friday, August 18, 2023
PrestaShop Marketplace offers a wide selection of modules to customize your PrestaShopstore. Which of these products should you choose, and how?
How do I access a product sheet?
Search by keyword in the search bar

By selecting a theme from the drop-down menu

How to refine your search?
When you arrive at your search results, you'll find a number of filters on the left-hand side of the screen. Two filters are particularly useful for refining your search:
Select your version of PrestaShop to make sure you have a choice of compatible modules.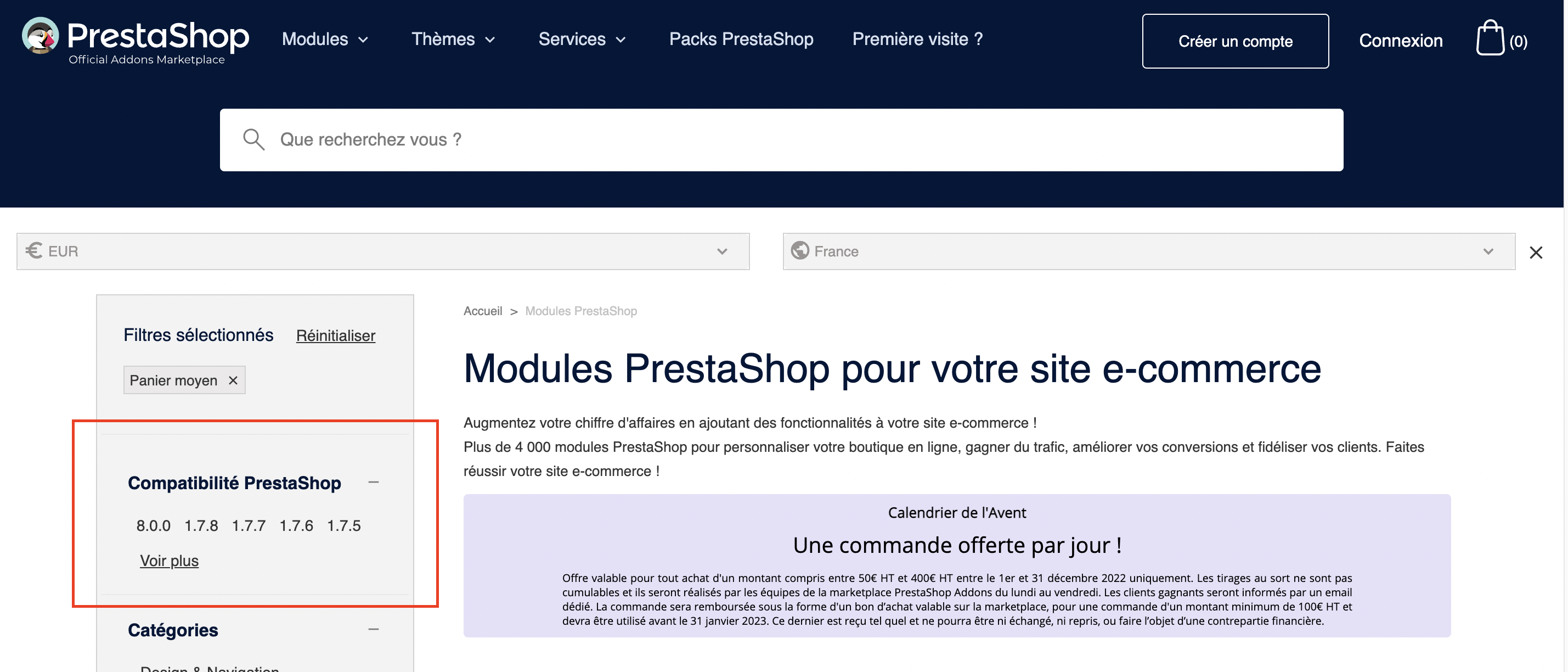 Select language for module interface
💡 Please note that the language of the product sheet does not always correspond to the languages into which the module is translated.

What information is important on a product sheet?
Are you interested in a product in the search engine and would like to know more about its features? The product sheet is an essential element, and there are several parts to consider:
The "Description" tab provides an initial overview of the module.

The "Features" tab details a module's functionality and compatibility.
How can I test the demos and contact the developer?
You can test certain modules in a demo environment, and see how they behave on both back office and the front office of your store.

You can contact the module's developer at any time to ask any questions you may have, and to find out if it meets your needs and your store's version and configuration.

Frequently asked questions
Can I get my money back if I made a purchase error?
In the event of a purchase error, a refund is only possible if a module has not yet been downloaded. Otherwise, no refund is possible.
Related articles