Why create an employee account?
Why create an employee account?
Anne-Sophie F
-
Updated on Friday, August 18, 2023
An employee account lets you grant your team members the access rights they need to carry out their tasks. Find out how to create, set up and use employee accounts!
To access: Advanced settings > Team
How do I create an employee account?
Go to the "Employees" tab on the Advanced Settings page > Team. This page lists all user accounts with access to your store's back office.
By default, only the account created when the store was installed, automatically considered as "SuperAdmin", is mentioned. This account has unrestricted access to all PrestaShopfunctions.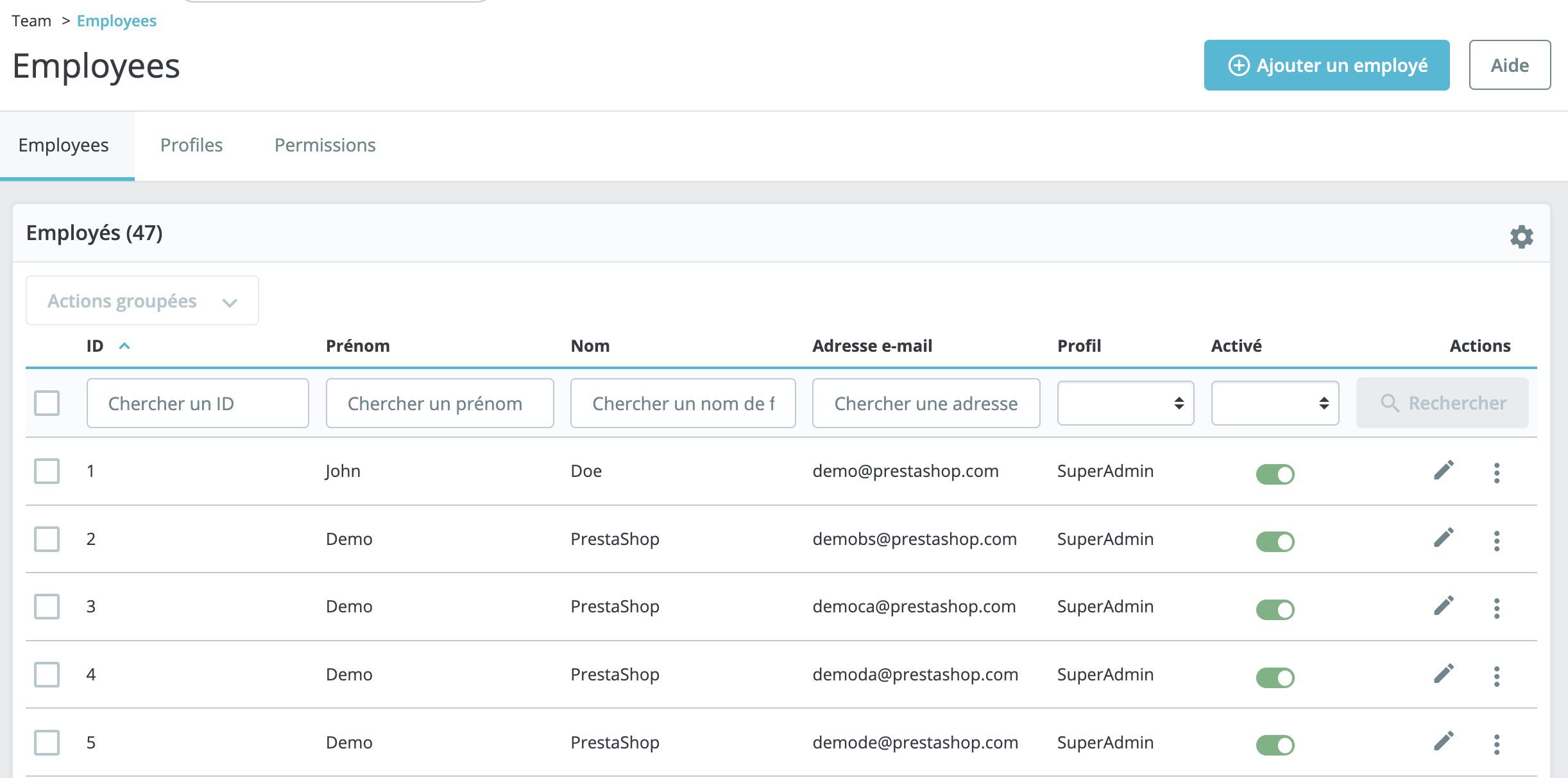 Click on "Add an employee" to open the following form: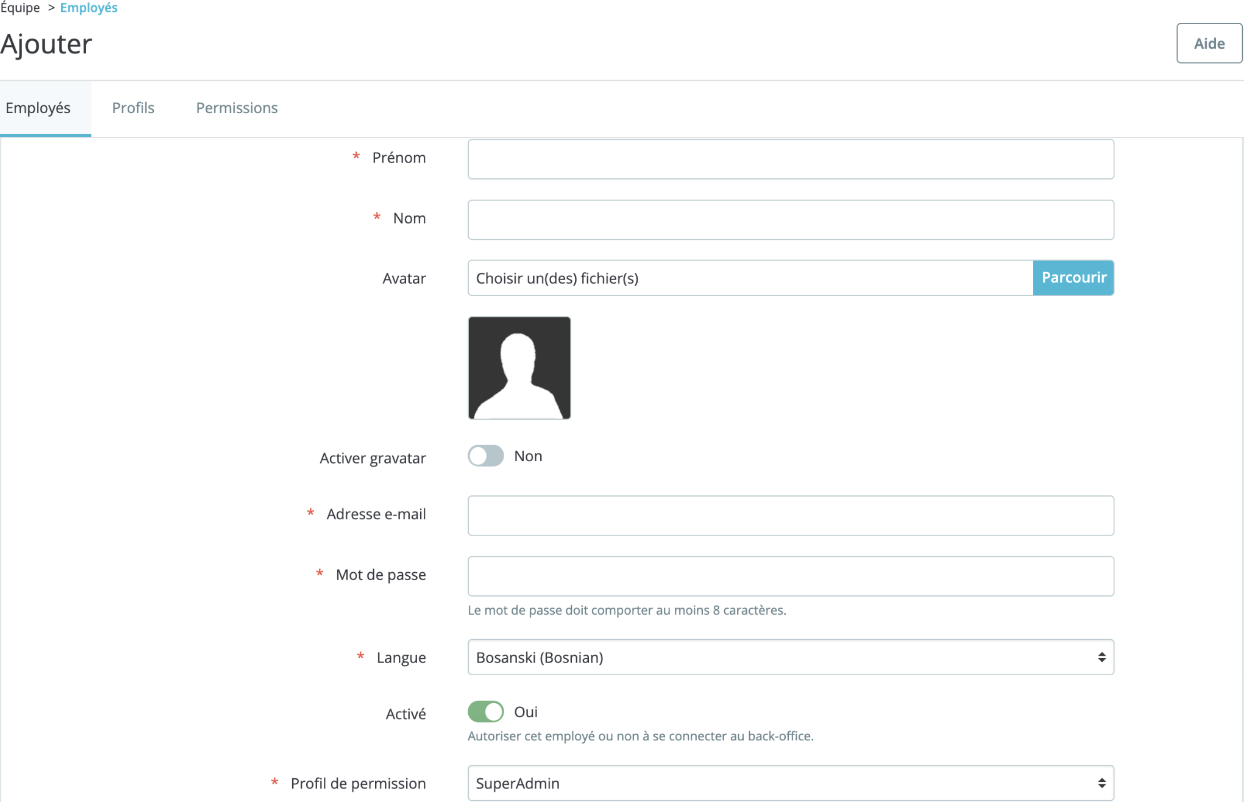 First name.
Name.
Avatar.
Add an image to the employee account. This field is optional.
Employee's e-mail address.
Employee password.
Language.
On. Determine whether the employee profile is active or not
Permission profile. PrestaShop you can choose between four profile types: SuperAdmin, for unlimited access to all back-office functions, translator, for employees in charge of translation, logistician and sales.
Default page. The page that opens immediately after the employee logs in.
💡 To find out how to modulate employee account permissions, go to this article.
Why create an account for each employee?
We strongly recommend avoiding general-purpose accounts with shared access that anyone can use. Having an account for each employee means you can keep track of who has done what in your store.
Examples of how to use an employee account
Here are a few examples to illustrate the usefulness of assigning one account per person.
If you wish to have your product sheets translated into a foreign language, you'll need to create an account for your translator. It is possible to allow access only to pages in the Catalog menu > Products. The translator will therefore not be able to consult other menu pages, such as those related to customers or orders.
If you wish to allow your accountant access to your store's back-office to retrieve invoices and/or credit notes, you can restrict access to order pages containing accounting-related documents.
If you want your marketing department employee to be able to modify only the photos in the slideshow on your site's home page, you can create a profile for him/her, giving him/her access only to the module that manages the slideshow.
As soon as a status change is applied to an order, the status indicates which employee modified it. This gives you a clear view of your orders in the back office.
If a customer orders directly from your store (e.g. by telephone), the order is created directly from the back office. By assigning an account to each employee, you can find out who took charge of this customer and his order.