Cancelling your PrestaShop Edition plan
Cancelling your PrestaShop Edition plan
Laure
-
Updated on November 30th, 2022
You chose the Edition plan to launch your PrestaShop adventure, and it doesn't fit your needs. You can cancel the subscription any time from your shop's back office. Find your login information in the confirmation email you received when you subscribed and:
Go to your "Tableau de bord" (dashboard)
Select "Gérer mon abonnement" (Manage my subscription)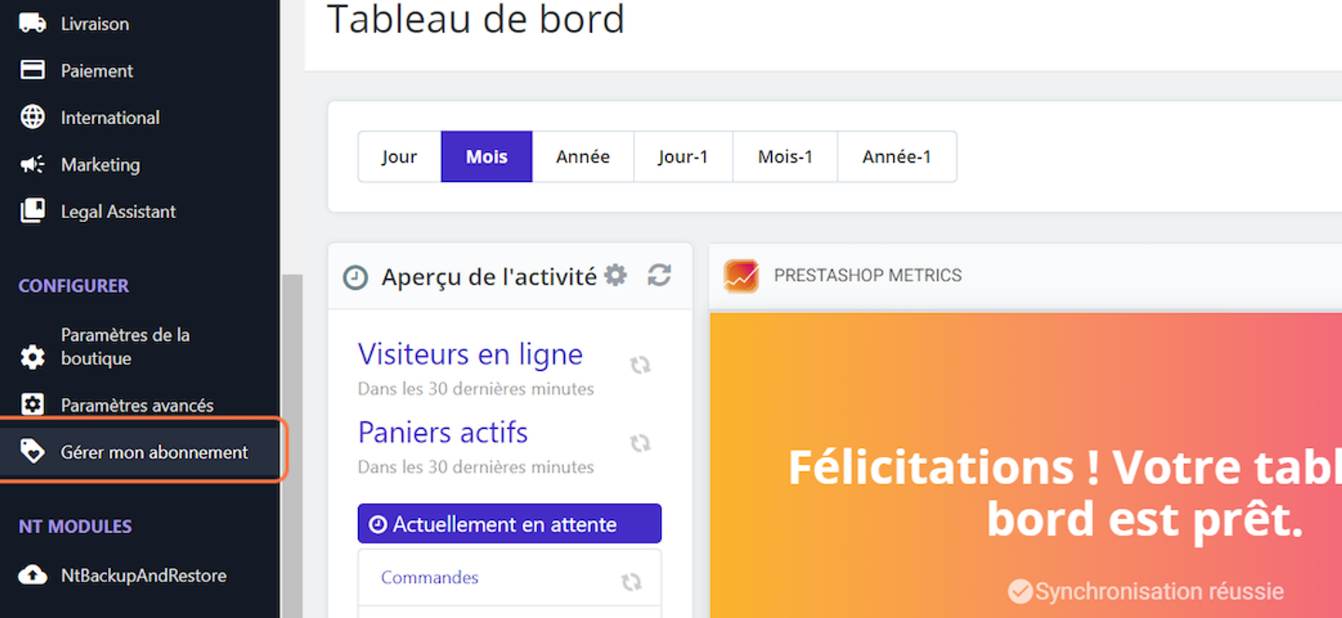 Select "Arrêter l'abonnement" (Stop subscription)
The subscription cancellation is in progress

Choose the reason why you're unsubscribing and select "Se désabonner" (Unsubscribe)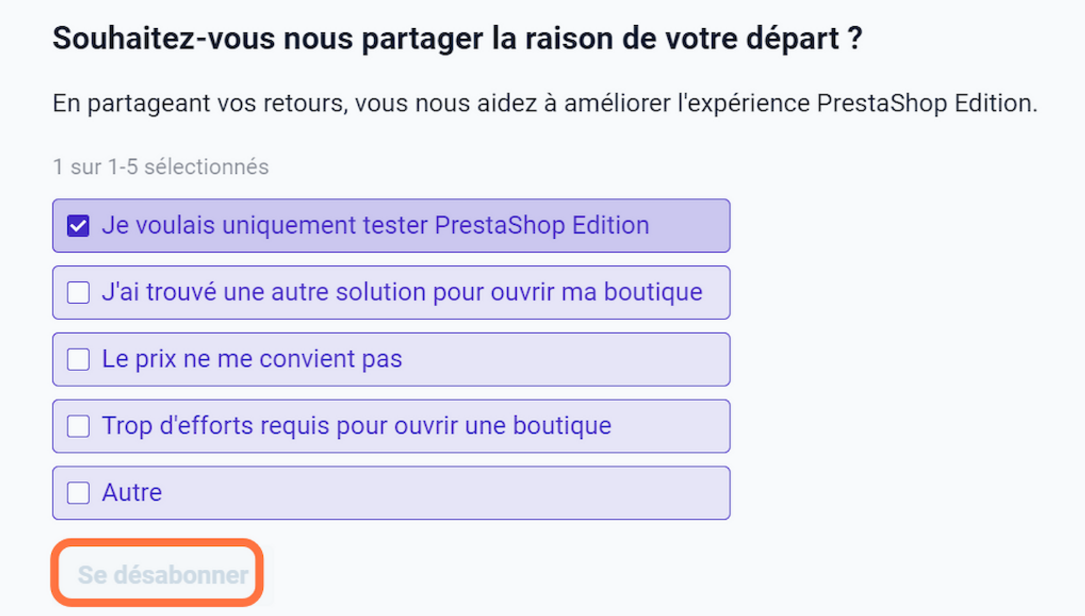 You can now see that your subscription has been cancelled

You will then be contacted by our team to confirm the date when your website will be deactivated, and to send you a save of you shop's data. 
Your feedback is precious, you can tell us all about your expectations via our contact form. 
It's still possible to reactivate your subscription
Select "Redémarrer l'abonnement" (Reactivate subscription)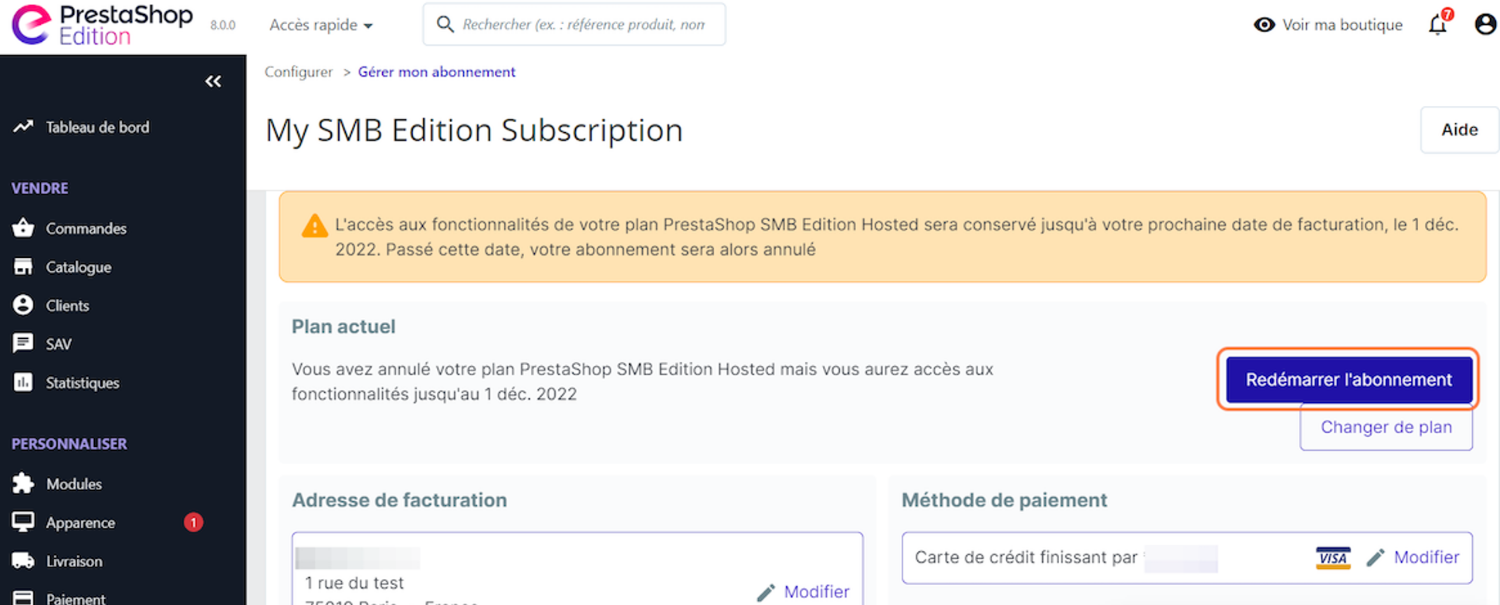 You subscription plan is active again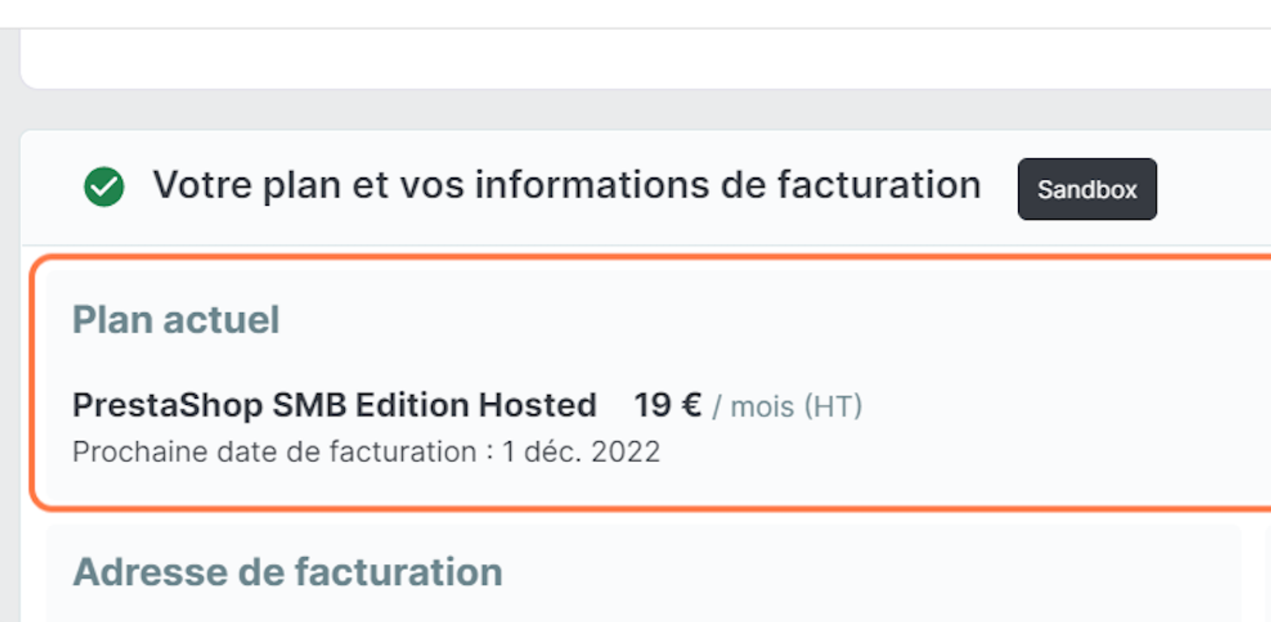 FAQs
How long is the free trial?
The free trial lasts 14 days, at the end of which you'll receive your first invoice.
Can I unsubscribe whenever I wish?
Yes, the Edition Hosted plan is free of commitment. You can stop it any time you wish, and you won't be invoiced the following month. 
What happens with my shop's access if I cancel my subscription after I paid the month's invoice?
You will keep access to your shop for the remaining time. As an example: your free trial ended on January 2, and you were invoiced a first time. Then on January 26, you decide you'd rather work with the open source solution and cancel your subscription. You will still be able to access your shop until February 2.
Related articles
Log into the back office of my Edition shop